The End Day feature allows you to close out remaining tables, add or adjust tips, print reports and clock out other users in a single streamlined process. This can help speed up closing for managers and reduce discrepancies in reports.
A server can perform End Day functions if the option is enabled in User Roles. See Assigning user roles.
Closing Tables
Tap the User Profile in the navigation bar at the bottom of the screen.
Tap End Day. The End Day screen appears with a list of remaining tables and tabs.
Tap on an order to process payment or finalize.
Note: If you don't want to close any tables or tabs, tap Next then Skip. You can always come back to the End Day screen later.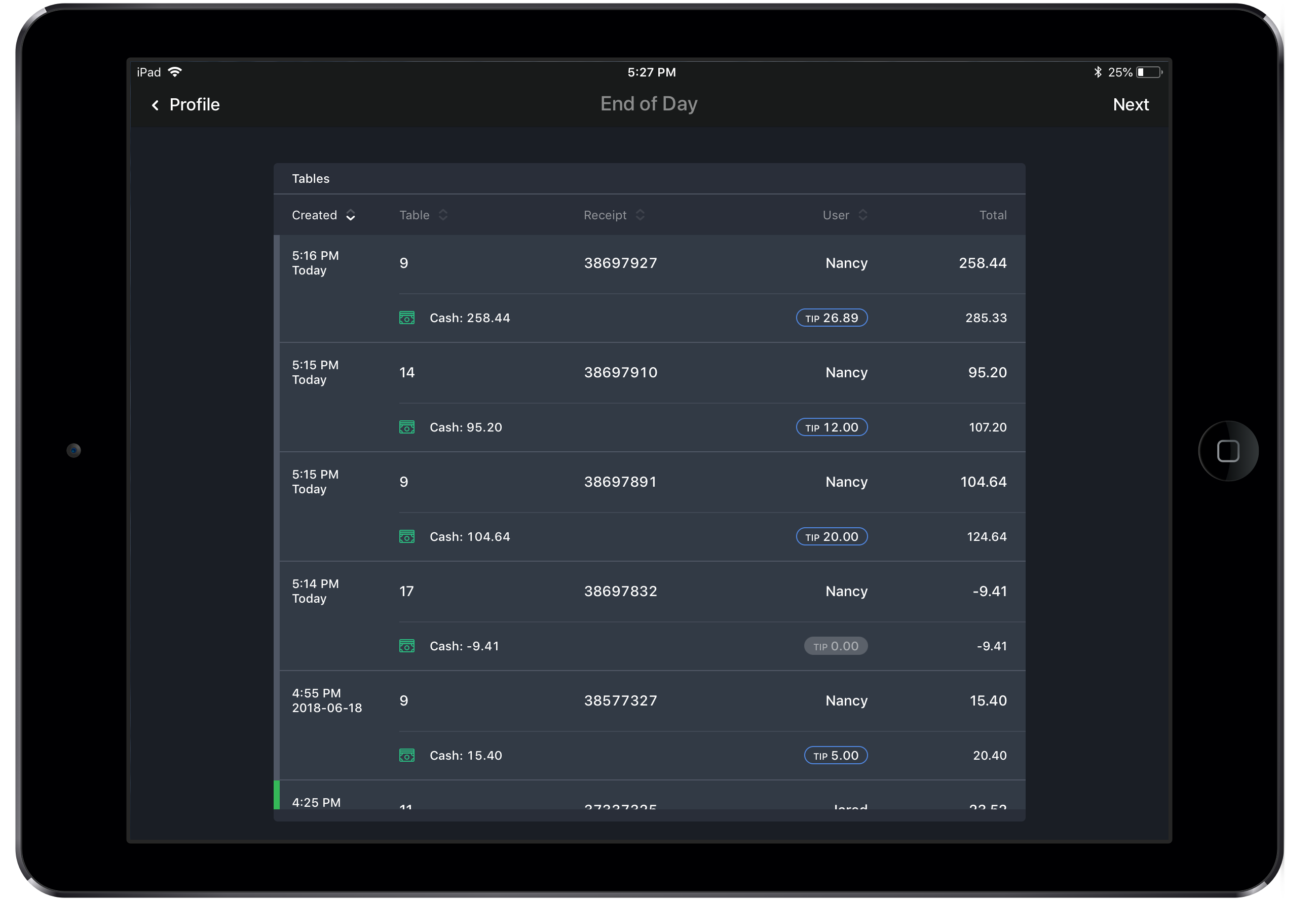 Adding and adjusting tips
To add or adjust a tip on an order that has already been paid, tap the icon. You can also adjust the amount paid.
Enter the tip amount and tap Done.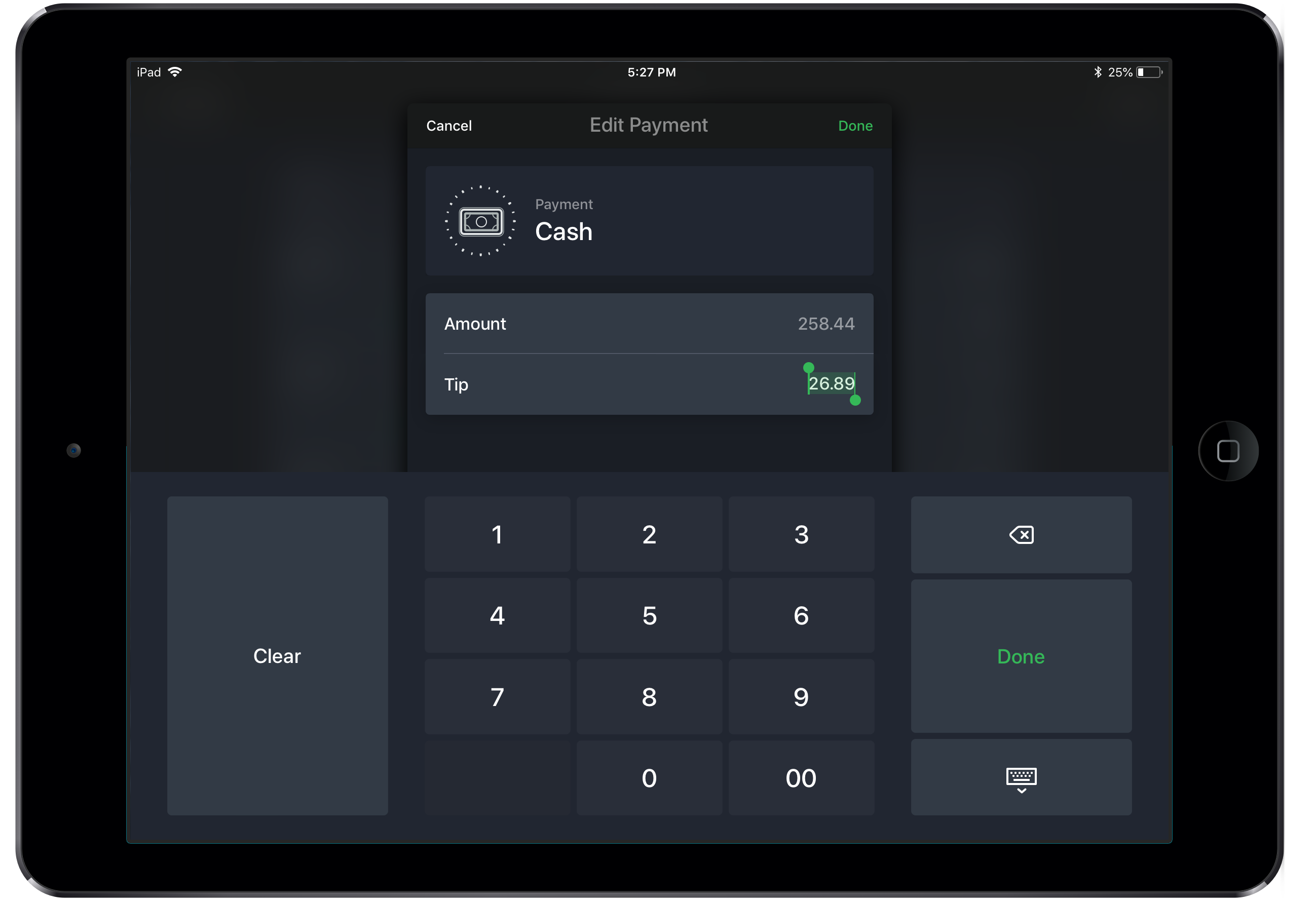 Printing Reports
Once all tables are closed, tap Next. This will bring you to the Completion screen.
To print a report, tap Print Day Report or Create Closing Report (Z) (See About reports in Restaurant POS). Note that Closing Reports must first be enabled in the Restaurant Manager in order for this setting to be available in the Restaurant POS.
Select a printer or Save to Photos.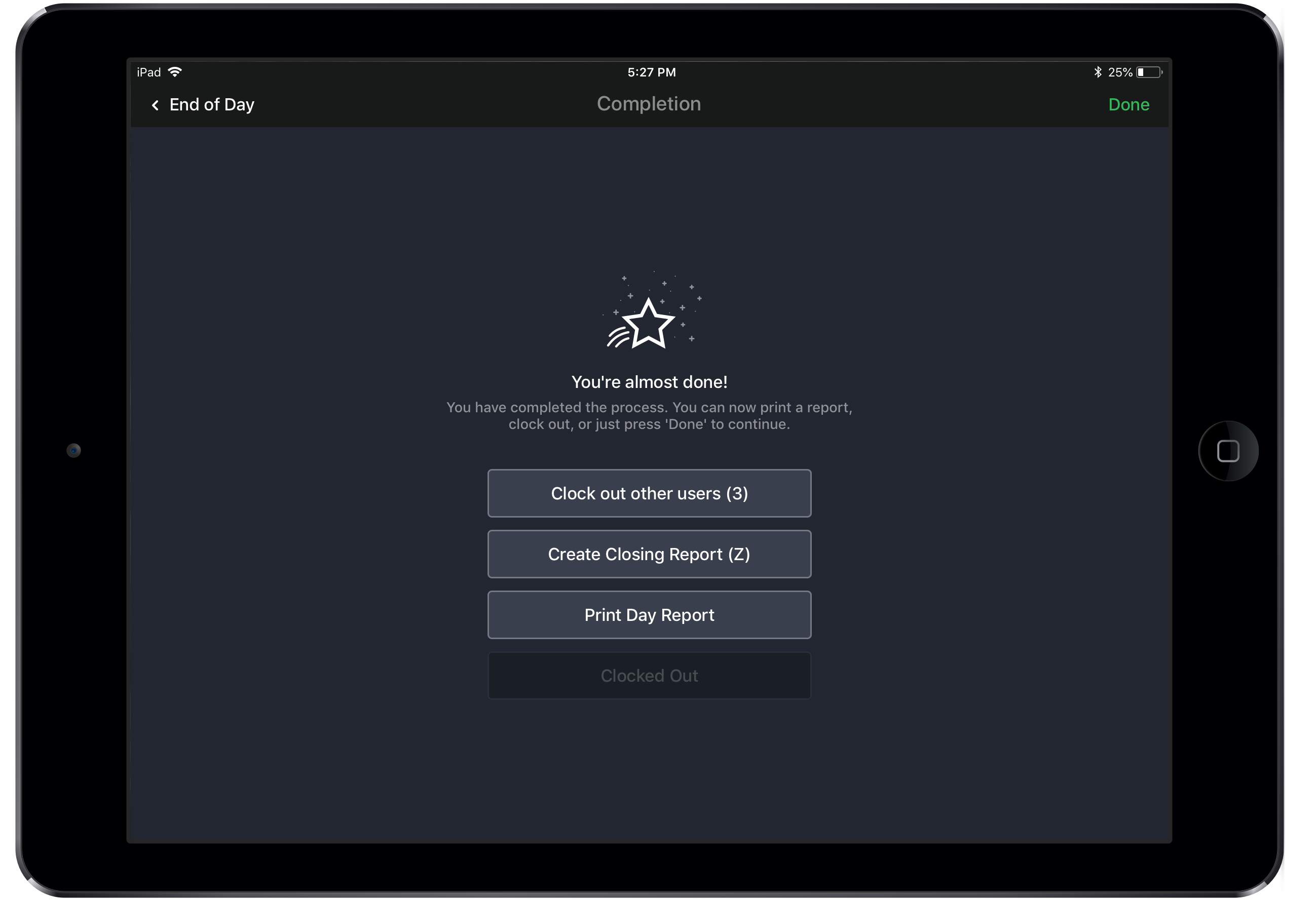 Clocking out
To clock out other users, tap Clock out other users.
To clock yourself out, tap Clock out.
Tap Done to return to the Profiles screen.