Cash drawers help you track and report cash flow. If the iOS device you use to process Restaurant POS orders is not assigned to a physical cash drawer, cash flow is connected to the user processing orders. In this case, the cash drawer is virtual and referred to as a user wallet. User wallets are automatically created for users - physical cash drawers are connected to your receipt printer and then given an assigned name in Restaurant Manager for reporting purposes.
If you are using a common cash float at your business, it's a good idea to set up a cash drawer. If your POS users manage their own floats during a shift, you may opt for user wallets instead.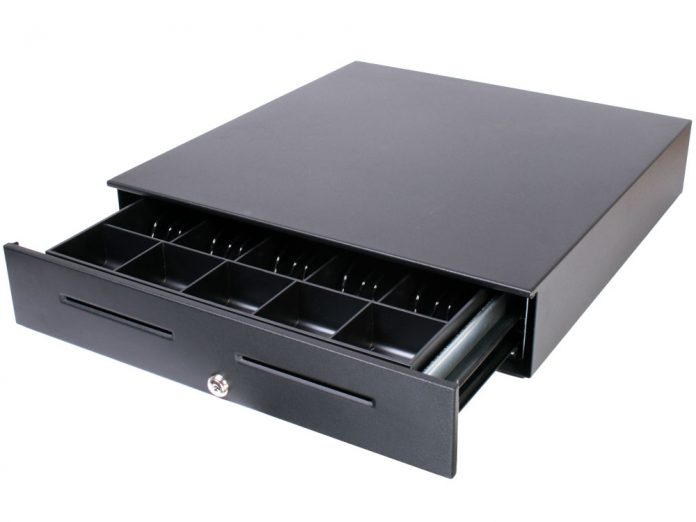 Connecting a physical cash drawer
Cash drawers connect directly into a receipt printer with an RJ11 to RJ45 cable. Connecting the cash drawer to your receipt printer enables the cash drawer to kick open each time a receipt is printed.
Configuring cash drawer settings on Restaurant Manager
Create cash drawers in Restaurant Manager to track and report on your cash flow. Then, assign a cash drawer to a device using Restaurant POS.
Using cash drawers on Restaurant POS
Cash drawers store and track cash flow and can be opened and closed from your Lightspeed Restaurant POS device. Learn more about using cash drawers with Restaurant POS: