If a cash drawer is assigned to the Restaurant POS device, you can manually open it from the Profile screen, the Tables screen or the Payments screen. The association between the cash drawer and the device is made based on the device's assigned receipt printer. See Creating cash drawers for more information.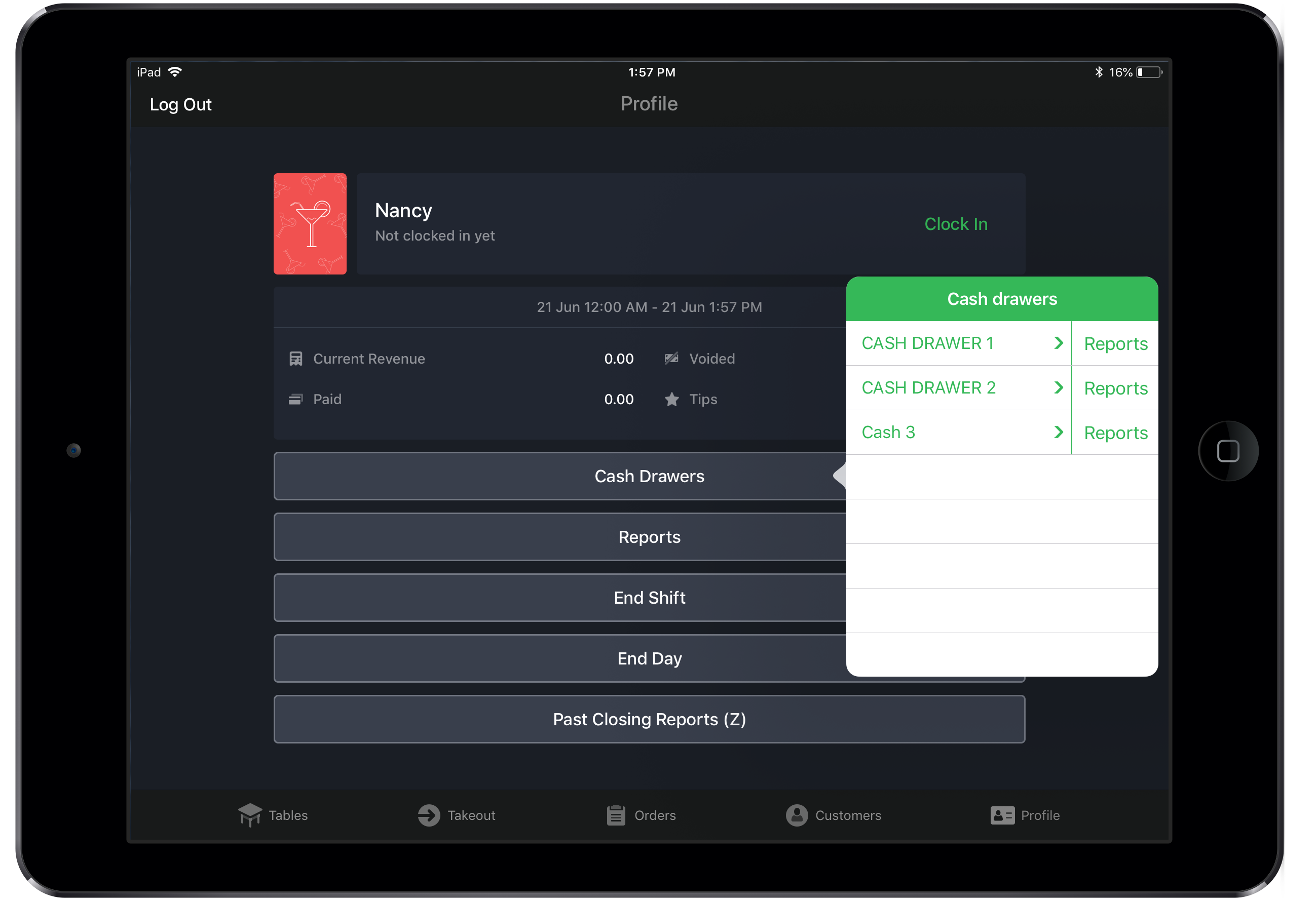 From the Profile screen
Tap the User Profile in the navigation bar at the bottom of the screen.
Tap the Cash Drawers button.
From the Tables screen
On the Tables screen in Restaurant POS, tap Extra.
Tap Open Cash Drawer.
From the Payments screen
Tap the icon at the top right of the Orders screen.
Tap the Open Cash Drawer button from the options at the bottom of the screen.
NOTE: Allow adding cash in cash drawer and Allow removing cash from cash drawer must be enabled in user roles. See Assigning user roles.