Restaurant Manager is the back office of Lightspeed Restaurant. Use Restaurant Manager to define the components and set up for the Restaurant POS app: set up a menu, create POS users, and connect hardware. Log on to Restaurant Manager to organize and monitor your restaurant's performance from anywhere, anytime.
To get started with Restaurant Manager, organize your floor plan according to your restaurant's layout and create user profiles for your employees. Then, set up your menu by adding products and sorting them into categories. Finally, add printers and payment processors so you can start taking orders in Restaurant POS.
Once you're all set up, gain insight into your restaurant's performance by using the numerous reports available to you on Restaurant Manager.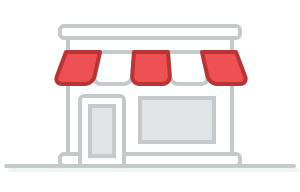 Explore Restaurant Manager topics with the left-hand navigation menu, or by following the links below:
Getting started
Menu management
Customers and locations
Hardware
Reporting and settings
What's next?
Once you've set up your account on Restaurant Manager, download the Restaurant POS app on your devices to start processing orders.