Beta disclaimer: At this time, the new Lightspeed Combos feature is in a closed beta and available to select merchants only.
A combo is a combination of products that appear as one inclusive order on the Restaurant POS. A combo includes a grouping of products and/or product choices. Products and product choices must first be created in Restaurant Manager on the Products page before they can be added to a combo. Once the products and choices exist in Manager, a user can then create a combo by assembling the products and choices together on the Combos page. A combo may be either fixed or include a combination of choices for a customer to choose from.
About choices
A choice includes a grouping of similar products called subproducts. A choice may exist on it's own as a product with subproducts or as a choice within a combo. A choice might include:
Choice of soda

Soda water

Tonic

Gingerale

Cola

Diet cola
About combos
A fixed combo means the items in the combo are constant but varied. A fixed combo might include:
Drink: cola
Side: fries
Main: burger
A combo with choices includes a set of grouped items that the customer may choose between. For example, a combo with choices might include:
Drink: choice of soda
Side: choice of fries, soup or salad
Main: choice of beef burger, veggie burger or salmon burger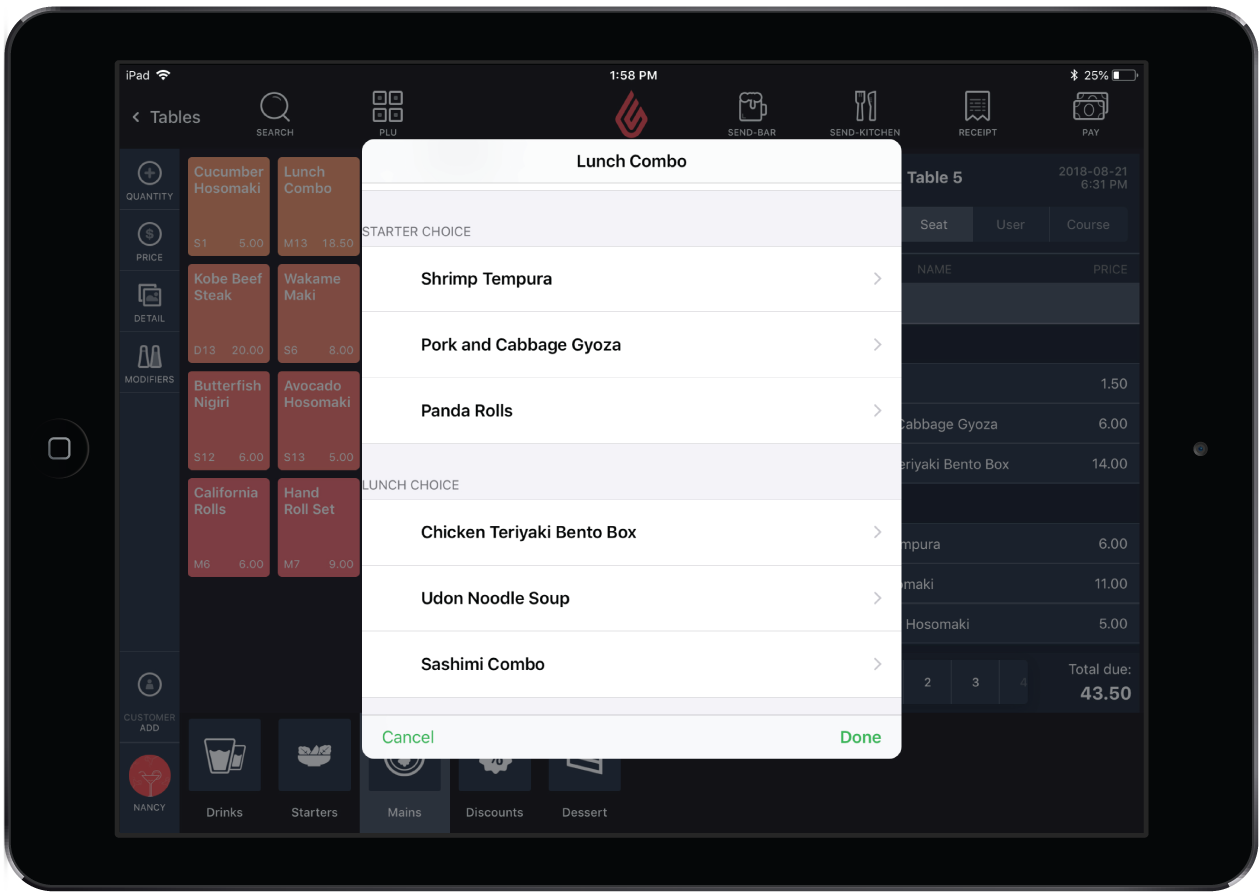 What's next?
To create or edit a fixed combo, see Creating or editing a fixed combo.
To create or edit a choice, see Creating or editing a choice.
To create or edit a combo with choices, see Creating or editing a combo with choices.
To edit a combo price, see Editing combo prices.