Products in Lightspeed Restaurant refer to standard food and beverage items, as well as discounts and service charges that can be added to an order. Products are organized by categories and can be combined to create combo or choice menus.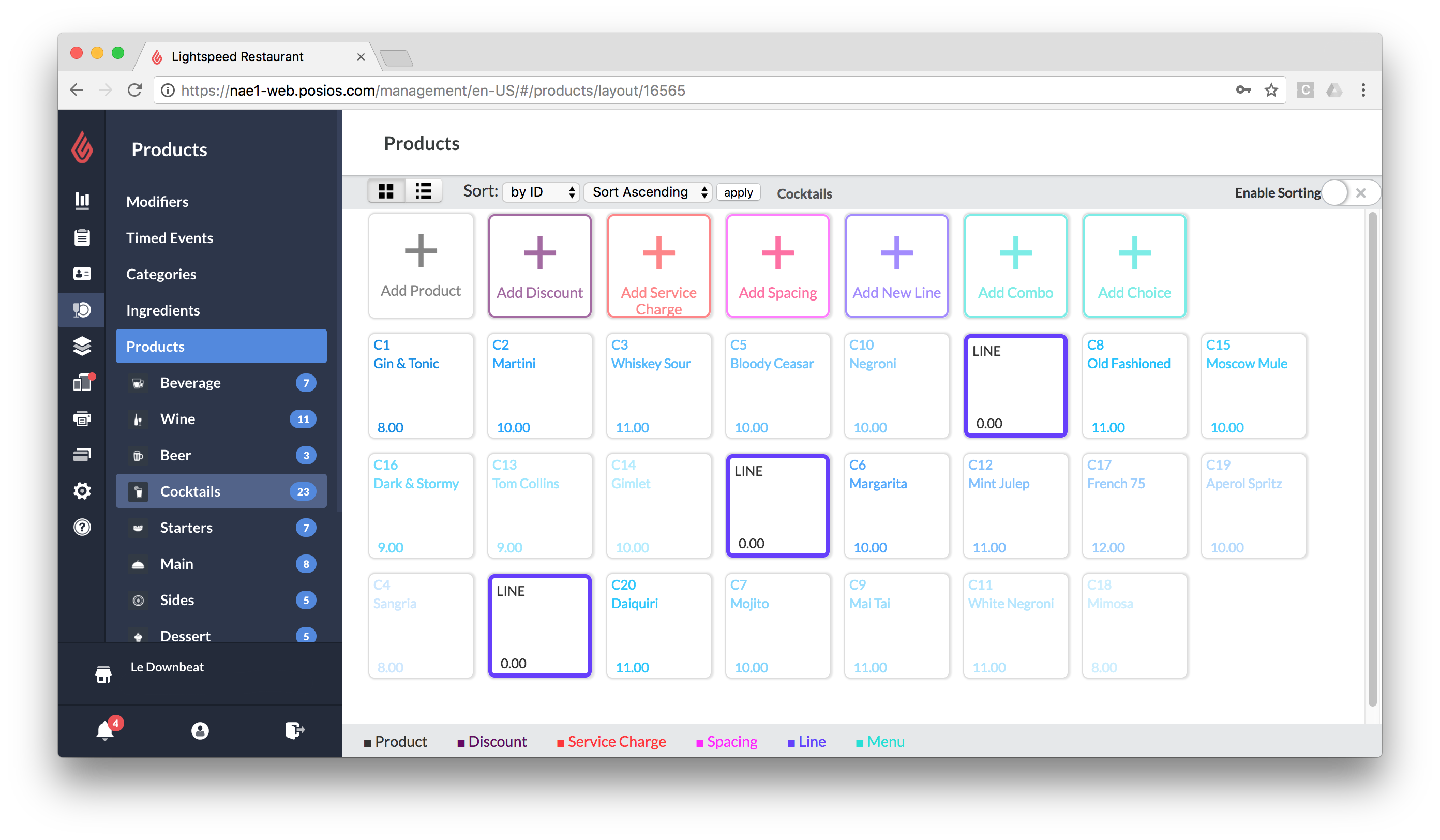 Basic product setup
Categories: Create categories to organize your products into different groups. For example, you can create a Starters category and a Mains category. See Creating categories. To group popular items from different categories in one place, see Creating shortcut categories.
Products: Create the food and beverage products for your restaurant. See Creating products.
Additional product setup