For troubleshooting purposes, you can allow your reseller temporary access (30 minutes) to your app account via a generated PIN.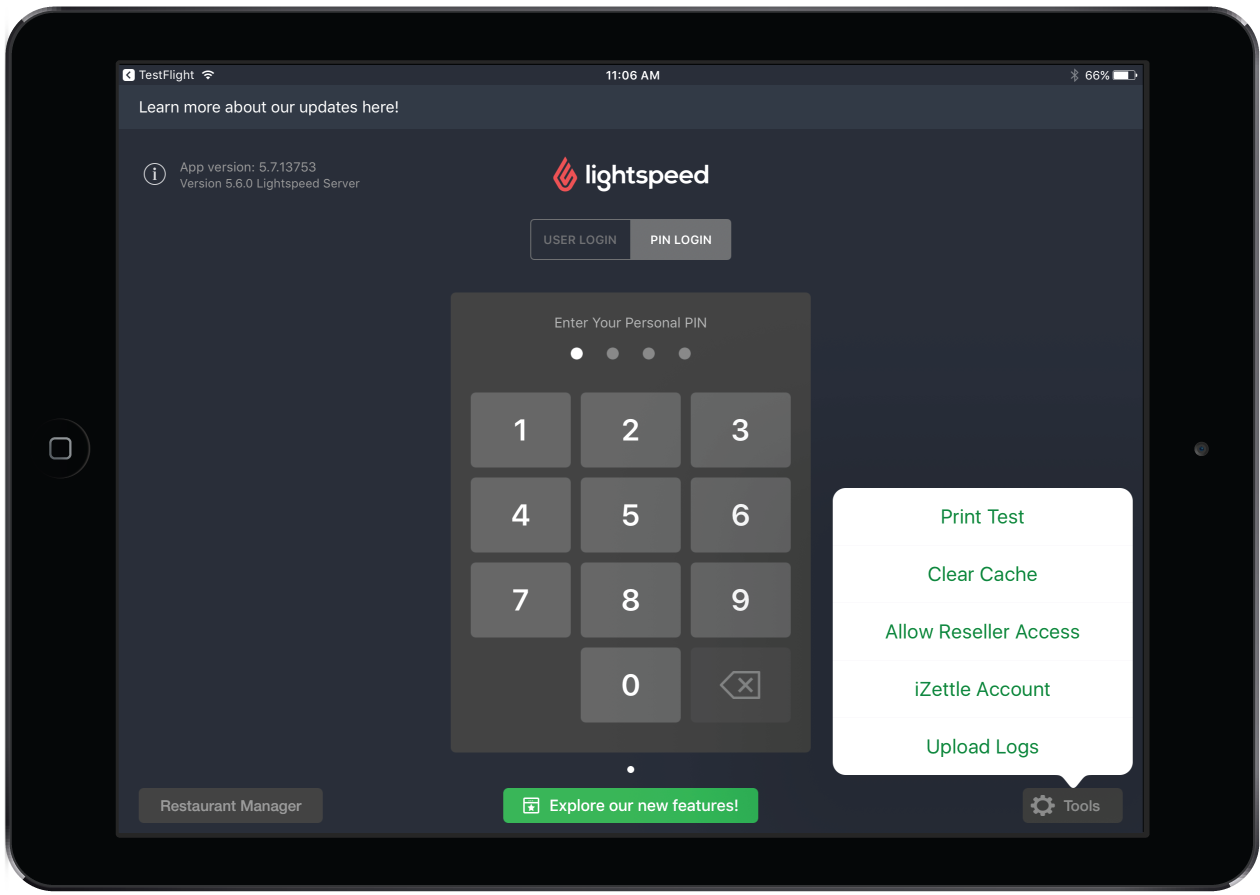 From the User screen, tap Tools.

 Tap Allow Reseller Access.

A temporary PIN is generated and appears in a popup. This PIN is active for 30 minutes. Provide the PIN to your reseller.
Your reseller will then log in to your account as specified below.
Logging in as a reseller
The app must be set to the Reseller's account in the iOS Account Settings.

From the User screen, tap Switch User > Login with PIN.

NOTE: The Switch between accounts setting (see Developer Settings in POS) must be enabled in order for the Switch Users button to appear on the User screen.

Tap the user account that you want to access.

Enter the temporary PIN, and then tap Log In. Access expires thirty minutes after the temporary PIN was generated.