The End Shift feature allows individual users to quickly tie up loose ends before they head out. Servers can use End Shift to close out remaining tables, add or adjust tips, print reports and clock out.
Closing tables
Tap the User Profile in the navigation bar at the bottom of the screen.
Tap End Shift.
Tap on an order to process a payment or finalize.
Note: If you don't want to close any tables or tabs, tap Next then Skip. You can always come back to the End Shift screen later.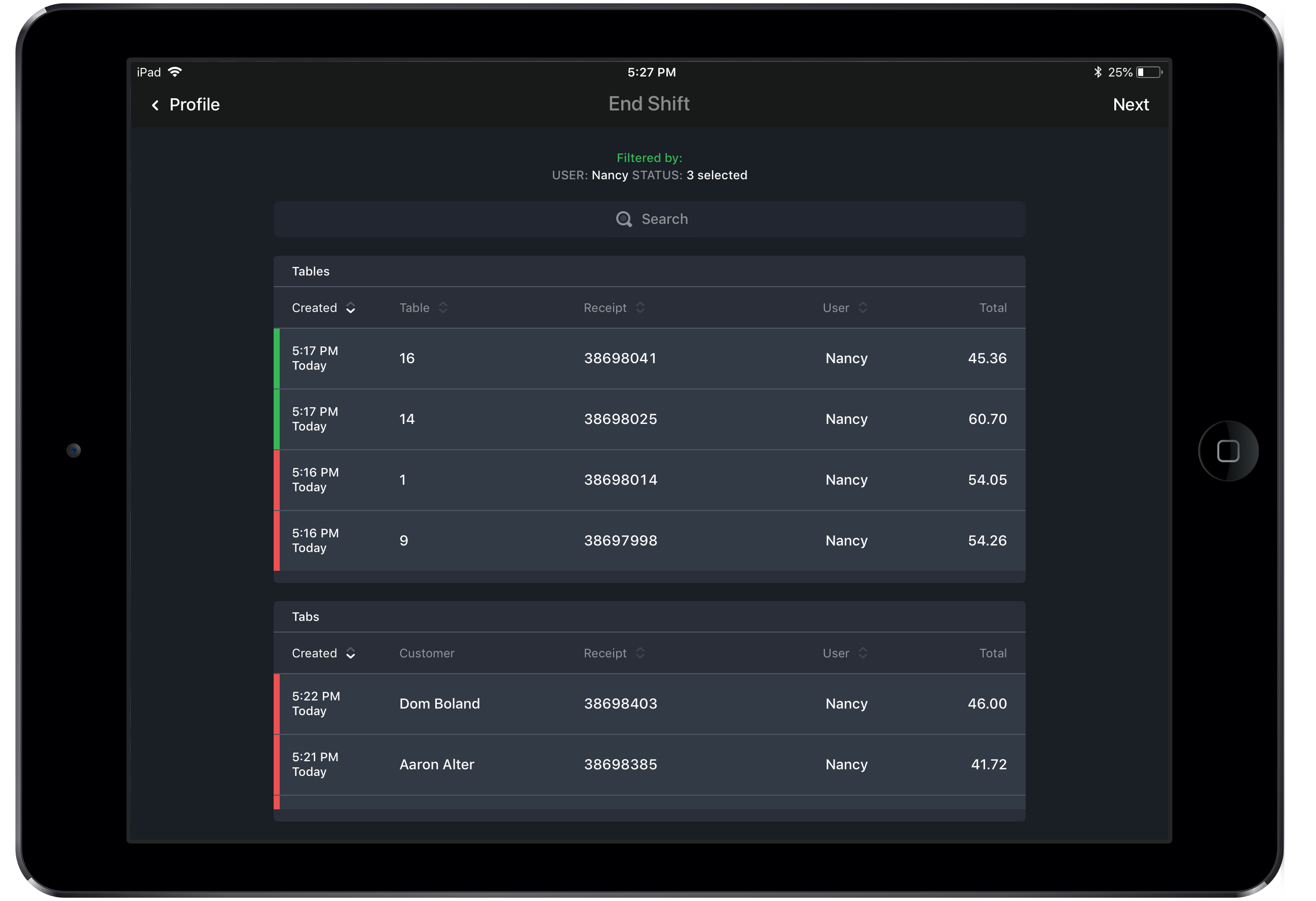 Adding and adjusting tips
To add or adjust a tip on an order that has already been paid, tap the icon.
Enter the tip amount and tap Done.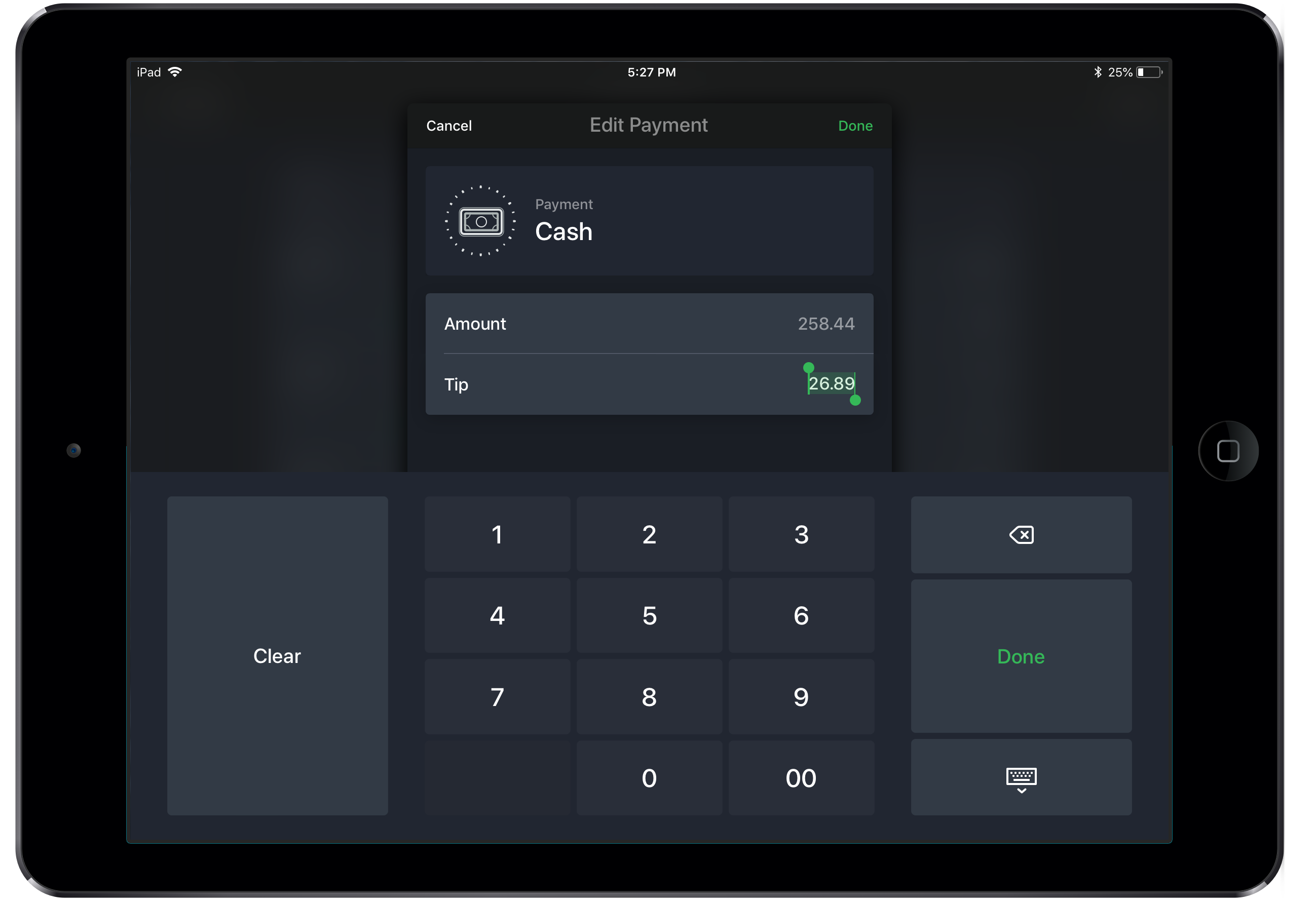 Printing reports
Once all tables are closed, you can choose to print different user reports:
User Report
User X Report
User Z Report
See About reports in Restaurant POS for more information.
Clocking out
Tap Clock Out.
Tap Done to close End Shift and return to the User screen of Restaurant POS.