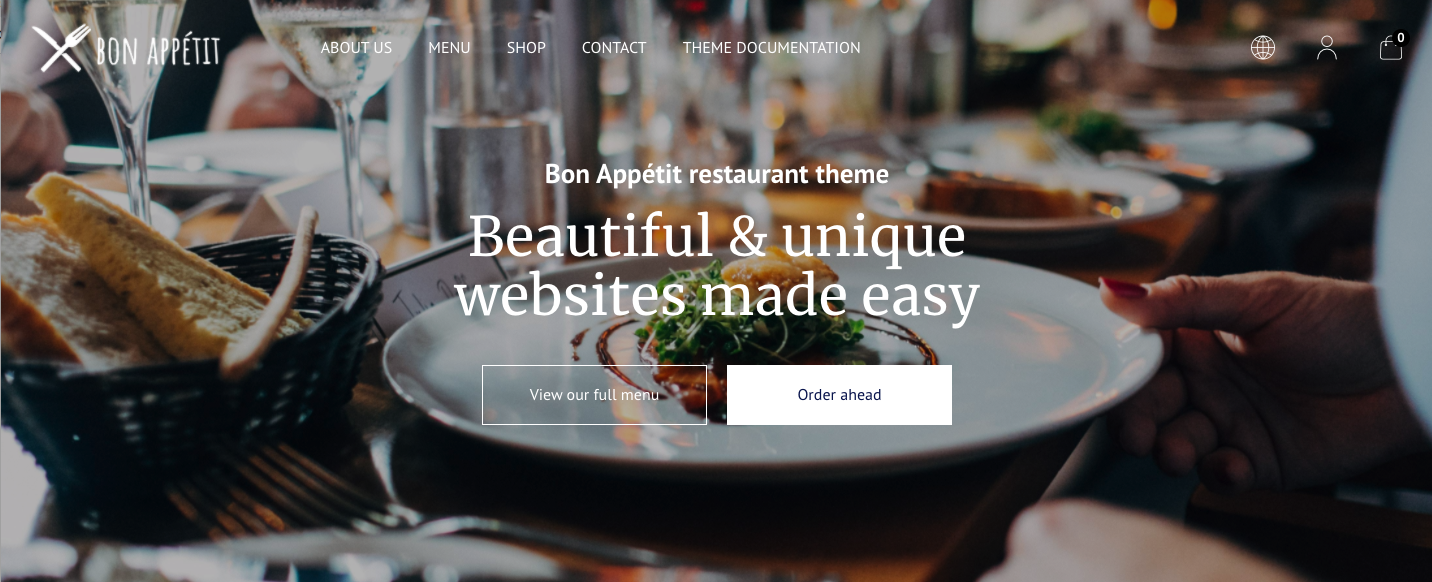 Lightspeed has developed a unique eCom theme, called Bon Appétit, specifically for restaurateurs. Bon Appétit enables you to build a beautiful website showcasing your menu, locations and online order buttons. Please note that this eCom theme is not integrated with Lightspeed Restaurant - rather, it is a standalone eCom theme best suited for the hospitality industry.
With the standalone Bon Appétit theme you can:
Sell merchandise and grocery items through the Lightspeed eCom platform
Encourage guests to book ahead with the integrated OpenTable reservation system
Link to major online ordering services and increase your revenue streams
Showcase your social media, menu and location(s) - all in one place
As stated above, the Bon Appétit theme does not integrate directly with Lightspeed Restaurant. As such, for any questions about Bon Appétit or other eCom themes, please reach out to our eCom Support team or view our eCom Help Center. To inquire about adding Lightspeed eCommerce to your subscription, reach out to your account manager or one of our dedicated sales representatives.
Resources
New to eCom? We're here to help!