You can copy existing modifier groups as a quick way to create new modifier groups that may be similar.
In Restaurant Manager, click Products > Modifiers.
Click the Modifier group you want to copy.

Click

Copy

.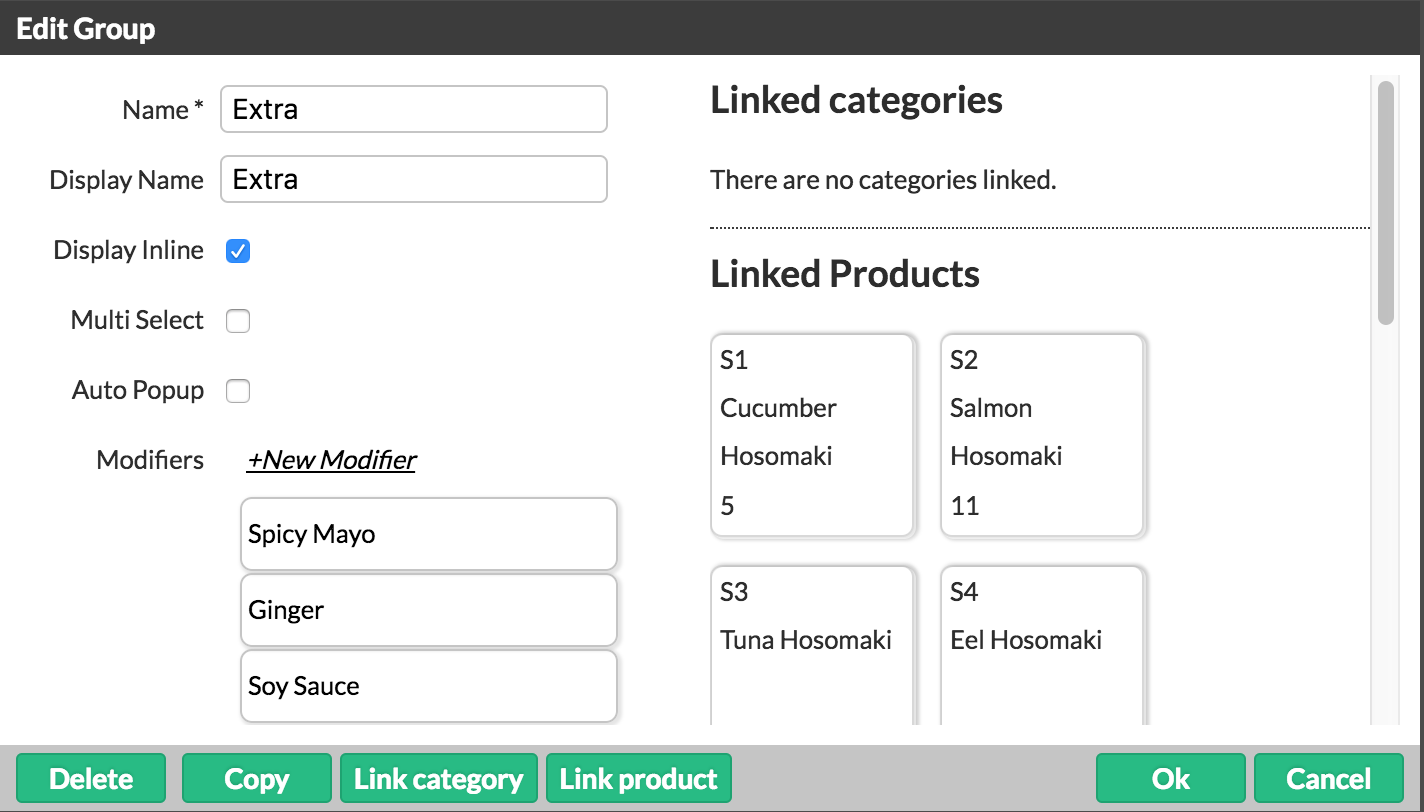 The copied modifier group will show at the start of the Modifiers list as "Copy of [modifier group name]".
What's next
Click on the modifier group to edit the name and settings. See Creating modifiers.
Assign the modifier to products. See Assigning modifiers to categories and products.