Set your company information. This is important for proper configuration of receipts and reports. 
To access Company Settings
In Restaurant Manager, click Settings in the lefthand menu.
Select Company Settings. 
Specify the settings and click Save.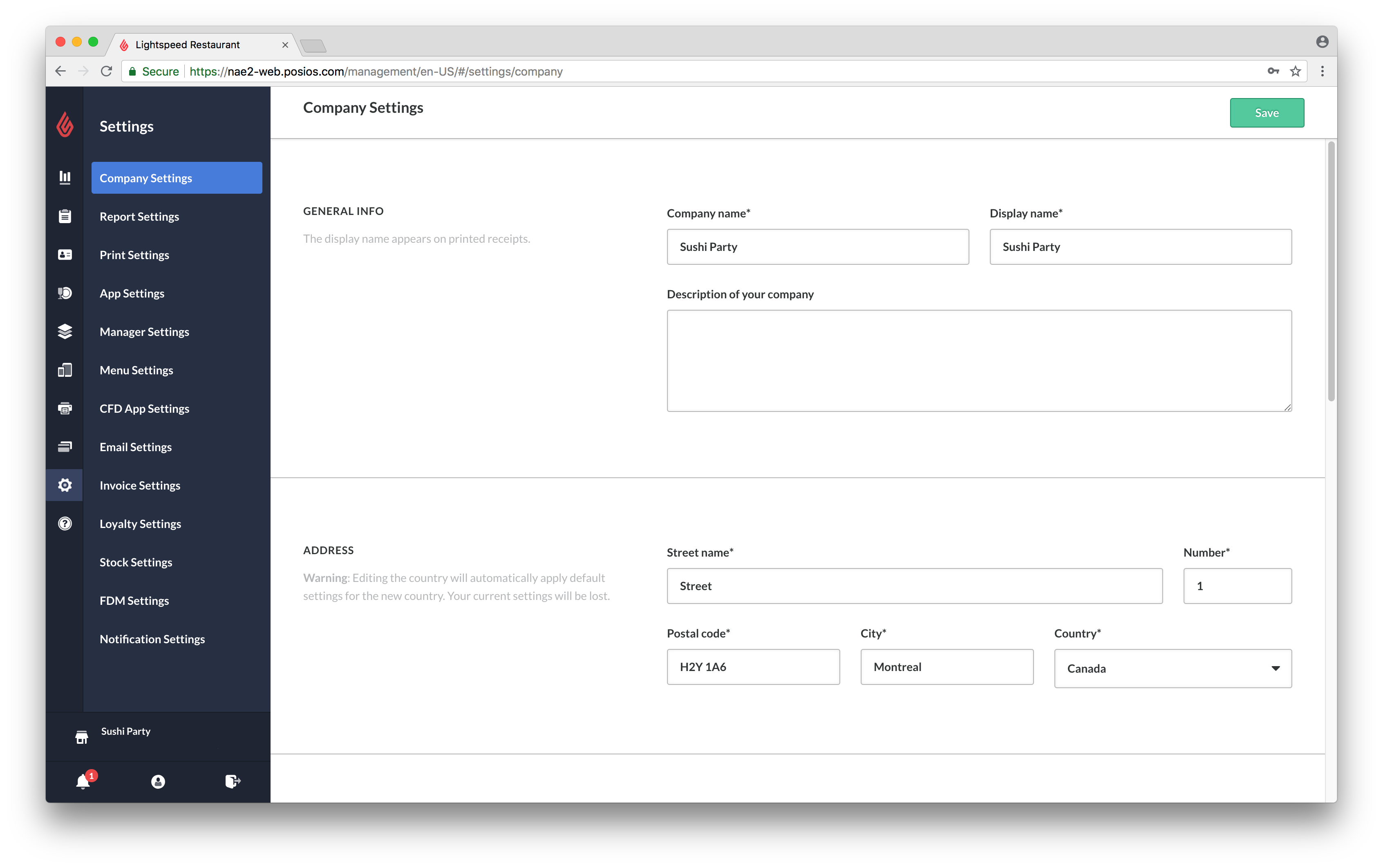 Available settings
GENERAL INFO

Company Name
Display Name: The company name that shows on receipts. 
Description of your company

ADDRESS

Editing the country will automatically apply default settings related to that country. All current country settings will be lost. 

Street Name

Number
Postal or ZIP code
City
Country

CONTACT DETAILS

Telephone number
Fax number (optional)

TAX REGISTRATION NUMBER

Include VAT: Including or excluding VAT has a substantial impact on product prices.
VAT number

TIME ZONE, DST ID & LOCALES

Setting the locale ensures all dates and times display in accordance to your region.

Time Zone
DST ID: The Daylight Savings Time region of your company (optional).
Locale settings: The region of your company. This ensures that dates and times on reports are displayed in your country's format.

COMPANY INFO

The website URL entered here will display on your receipts.

Opening time
Website url: Your company's website address. The URL entered here will display on receipts (optional).