Lightspeed Loyalty allows you to communicate directly with your customers through our marketing tools. With SMS Marketing you can compose a short text message to send to specific customer groups. 
To send longer messages that can include images and attached rewards, see Email marketing.
Note: The email marketing and SMS marketing tools are only available to Premium Lightspeed Loyalty customers.
Sending a marketing text
In Loyalty Manager, click on SMS marketing > Send marketing SMS.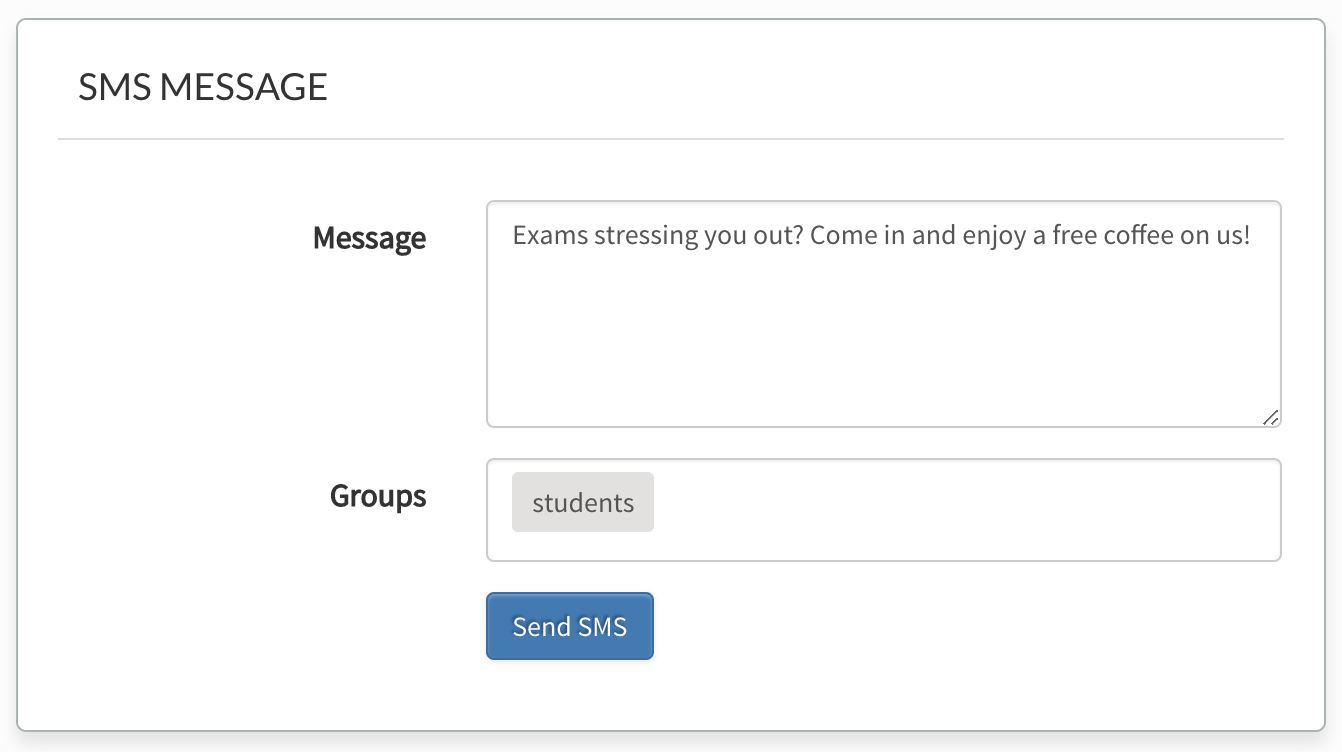 Enter up to 300 characters into the Message field.
Enter the names of the user groups you want to send this email to in the Groups field. If left blank, the email will be sent to all customers.
Click Send SMS.
Click Confirm. 
You can send up to 1000 text messages per month per location. Keep in mind that a single message sent to a user group of 100 members counts as 100 text messages sent (one for each user). The Status section of the Send marketing SMS page displays tally of how many text messages you've used so far and how many you have left. If you need to purchase more text messages, contact Lightspeed Support.
SMS History
To view a log of text messages sent to your customers, click SMS marketing > SMS history.