If you are operating in Belgium, France or Quebec, you may be required to use a fiscal data module (FDM) to track transactions and data for government reporting purposes. After obtaining the necessary hardware from Lightspeed, configure your FDM Settings in Restaurant Manager.
For more information on FDM hardware and requirements, see About supported hardware.
Note: If you are operating in the Netherlands, you can enable FDM Settings if you wish to track data. No hardware is required.
Configuring FDM Settings
In Restaurant Manager, click Settings in the lefthand menu.
Select FDM Settings. 

Specify the settings in relation to your local requirements.

Click

Save

.
NOTE: FDM settings can't be changed after they are saved. We strongly recommend that you verify your FDM information before saving the settings.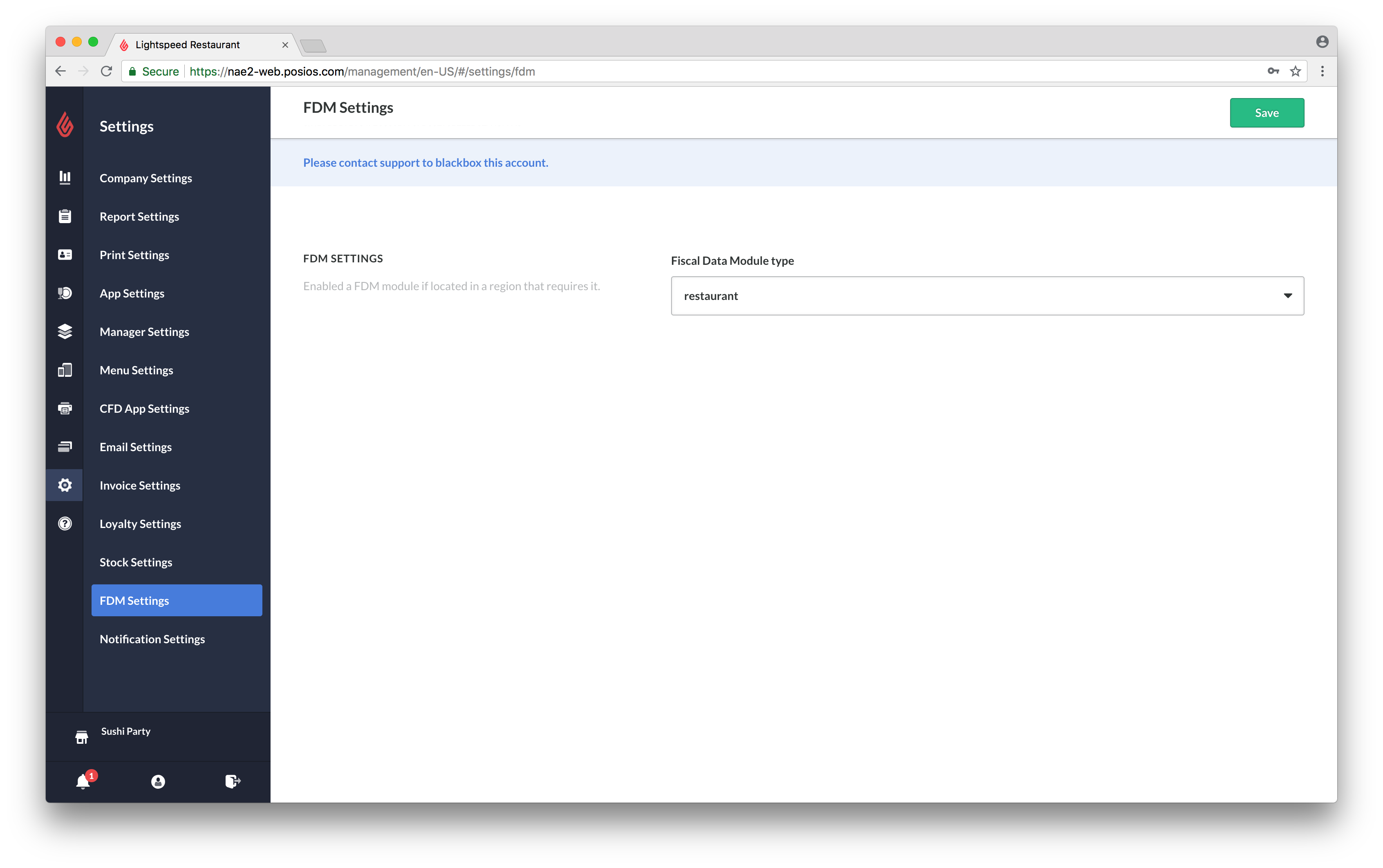 Available settings
FDM SETTINGS

Enables a fiscal data module if located in a region that requires it.

Fiscal Data Module types: 

Blackbox restaurant 
Quebec - MEV/SRM
French Fiscal
NL fiscal cash register