Configure SMS notifications in Kiosk mode to notify your customers directly when their order is ready. When this feature is enabled, the customer is asked to enter their name and phone number after placing their order in Self-Order Menu. They then receive an automated SMS text message when their order is ready to be picked up. If a customer would rather not enter their phone number, they can simply tap Next to skip the step. 
SMS notifications for Self-Order Menu is a paid add-on feature. Contact us today to get started!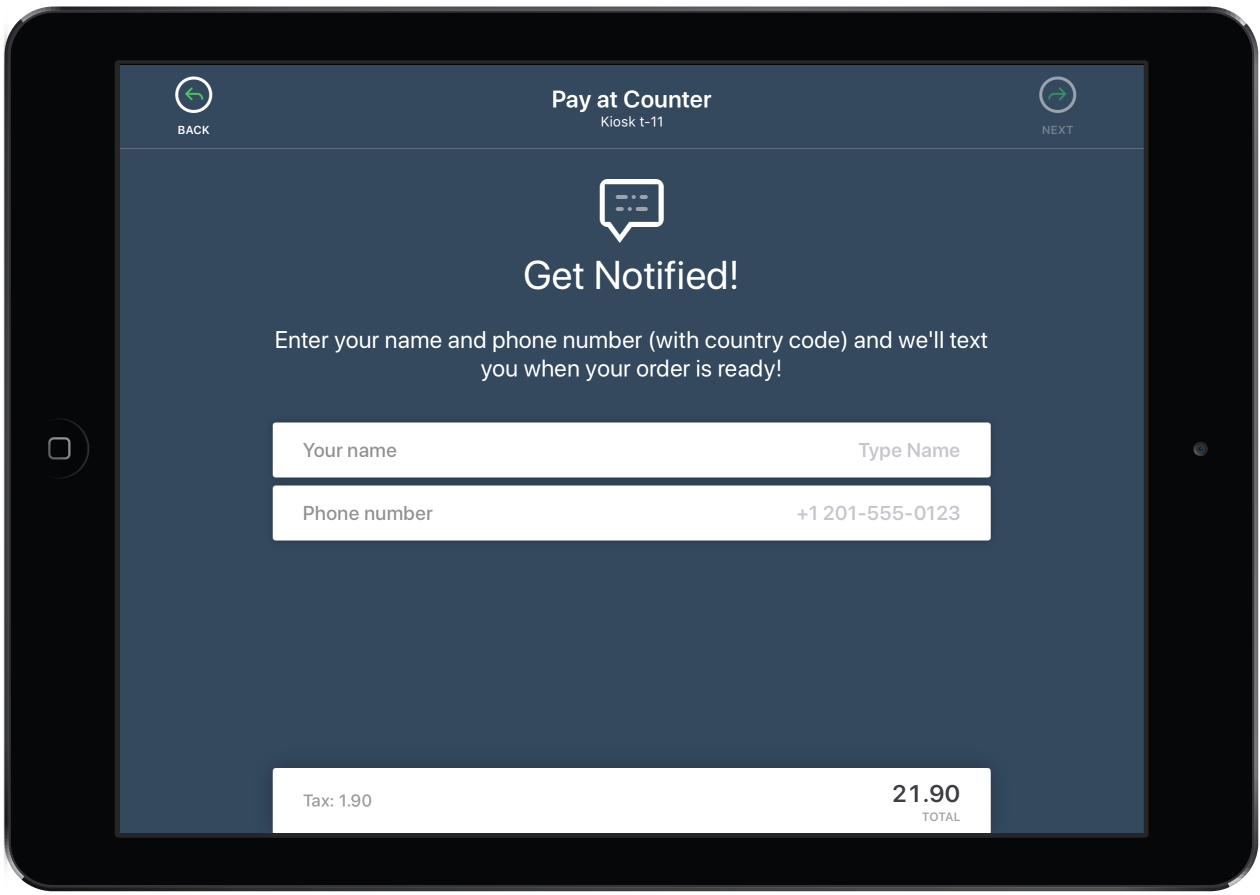 To activate the SMS notifications prompt
Access your iPad's device Settings. 
Select the Menu application from the menu on the left.
Ensure the App Setting mode is set to Kiosk.
Tap the Customer information prompt setting to open the options.
From the available options, Select Ask for name and phone number.
Exit the iPad Settings and open the Self-Order Menu app.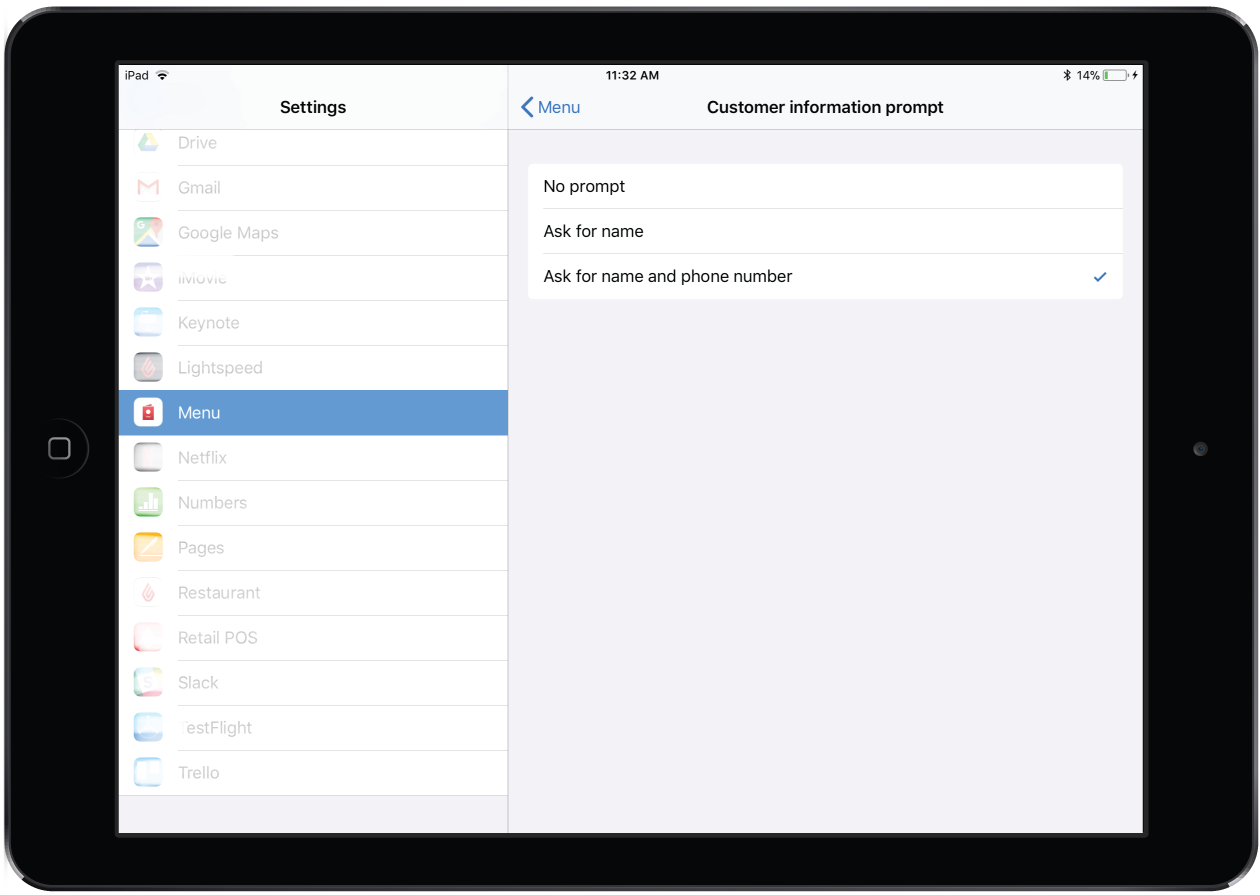 What's Next
To learn about when a customer will get prompted for their information, see the typical kiosk mode workflow.