Campaigns determine how your customers earn points. The foundation of your point policy is the Pay + Earn campaign, which determines how many points a customer earns per transaction. You can set up additional campaigns based on new Loyalty members, VIPs, referral bonuses, and more.
In order to attach one-time rewards to Campaigns, they must first be configured in the Rewards section.
To activate a campaign, toggle the On/Off switch to On, then click Save.
Pay + Earn
When this campaign is enabled, Loyalty points are awarded in each transaction based on the amount of money spent by the customer. The default rate is one point earned per dollar spent but can be adjusted to any amount you choose.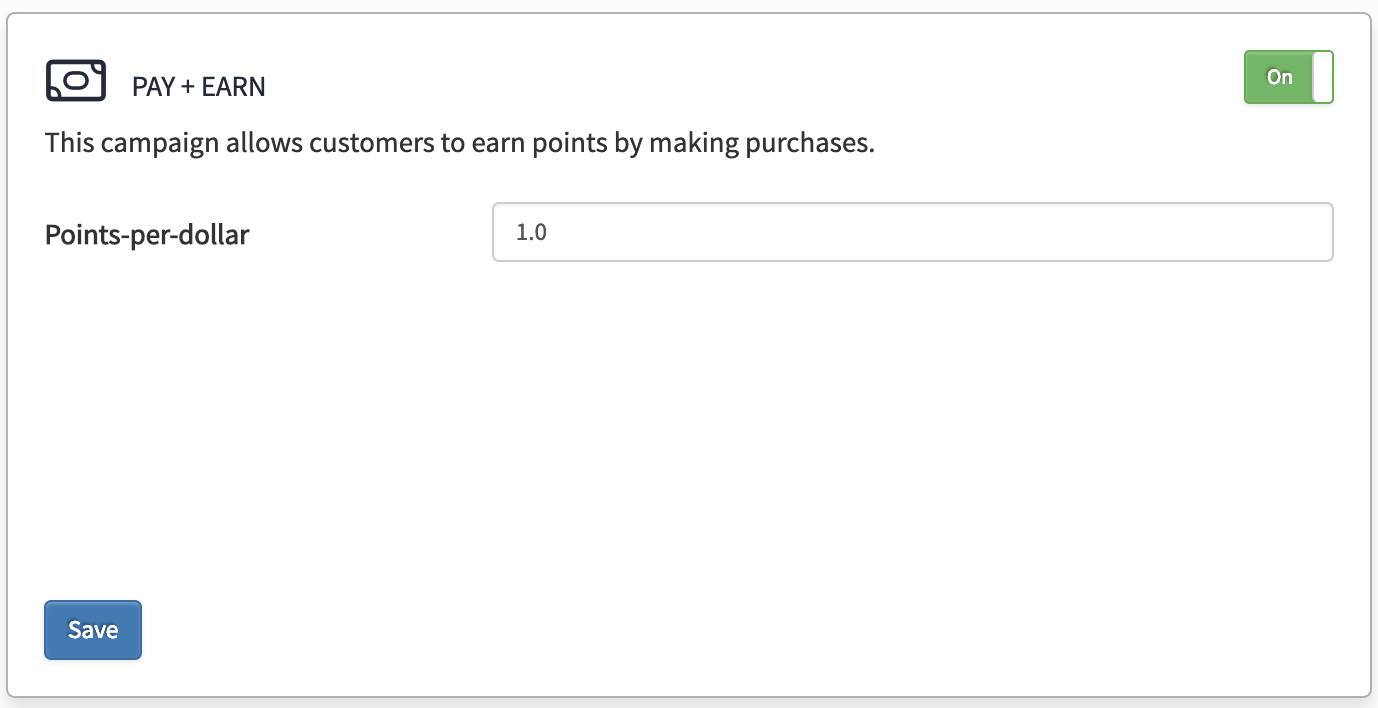 You can customize how quickly your customers earn rewards by adjusting how many points must be redeemed for each reward (for more information, see Rewards).
If you want to offer a limited-time promotion during which customers can earn more points than usual, change the points-per-dollar amount during that time period, then change it back.
Note: A points-per-dollar rate that is set to less than one will be rounded down to the nearest whole number. For example, if you set a points-per-dollar value of 0.5 and a customer spends $3, they will earn one Loyalty point, not 1.5 Loyalty points.
VIPs
When this campaign is enabled, customers can earn their way to VIP status, which will activate a multiplier on how many points they earn per dollar spent.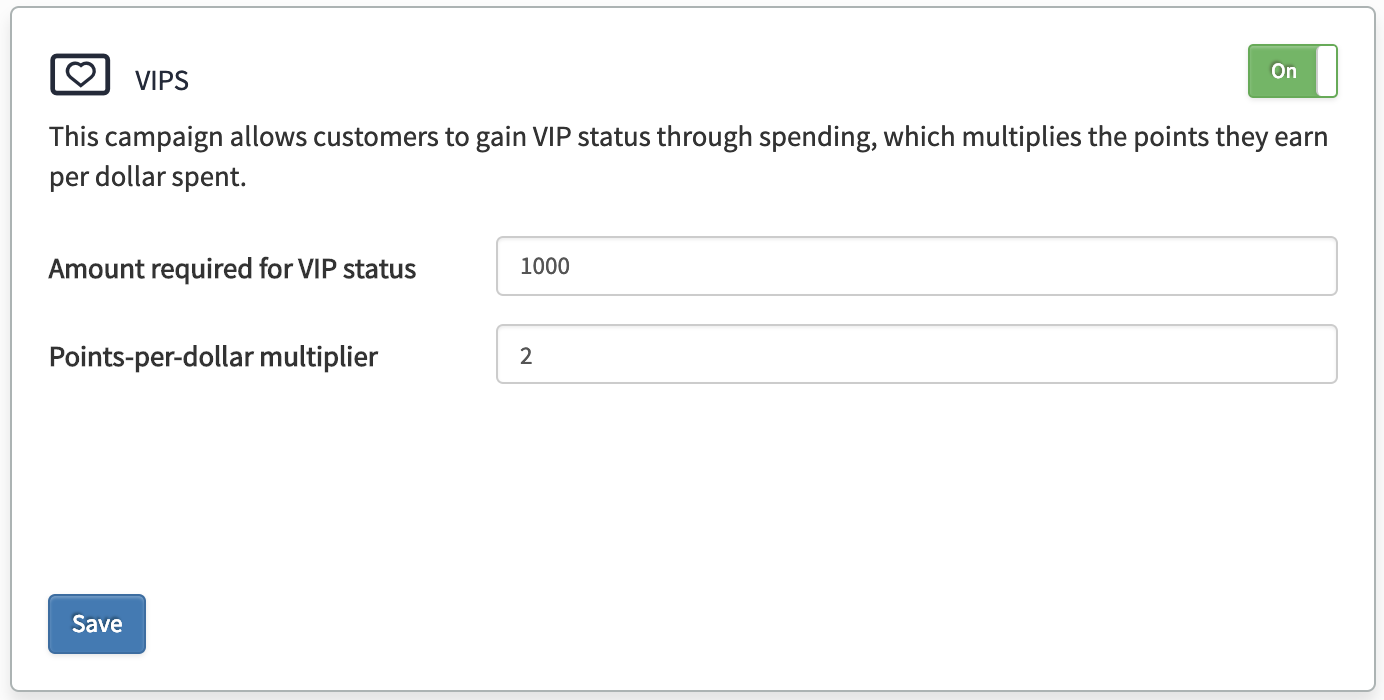 In the above example, once a customer has spent $1000 in this store, they qualify as a VIP and will begin earning double the normal amount of Loyalty points. Customers are notified that they have reached VIP status via text message.
Note: When this campaign is enabled for the first time, any customers who already qualify as VIPs will immediately be notified via text message/push notification.
Time Away
With this campaign enabled, customers who have not completed a purchase within a set amount of time will be awarded free points or a one-time reward.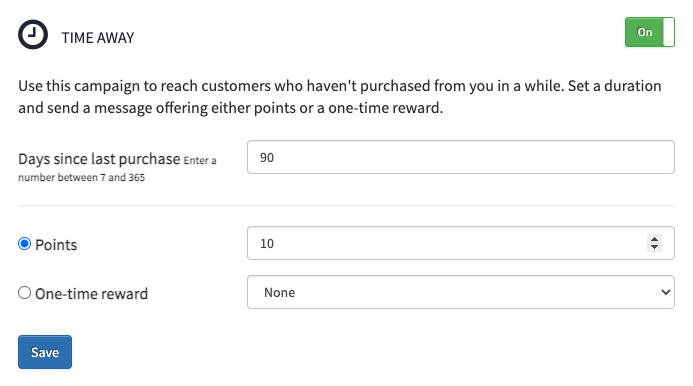 This campaign is only triggered after the number of days since last purchase has elapsed, so if a customer hasn't visited your business for several years, they will only receive the incentive once. However, if that customer returns, makes a purchase, and is then absent for a second duration of the set number of days, they will receive the reward a second time.
Sign Up
When this campaign is enabled, customers will receive points or a one-time reward when they sign up for your Loyalty program through the web portal.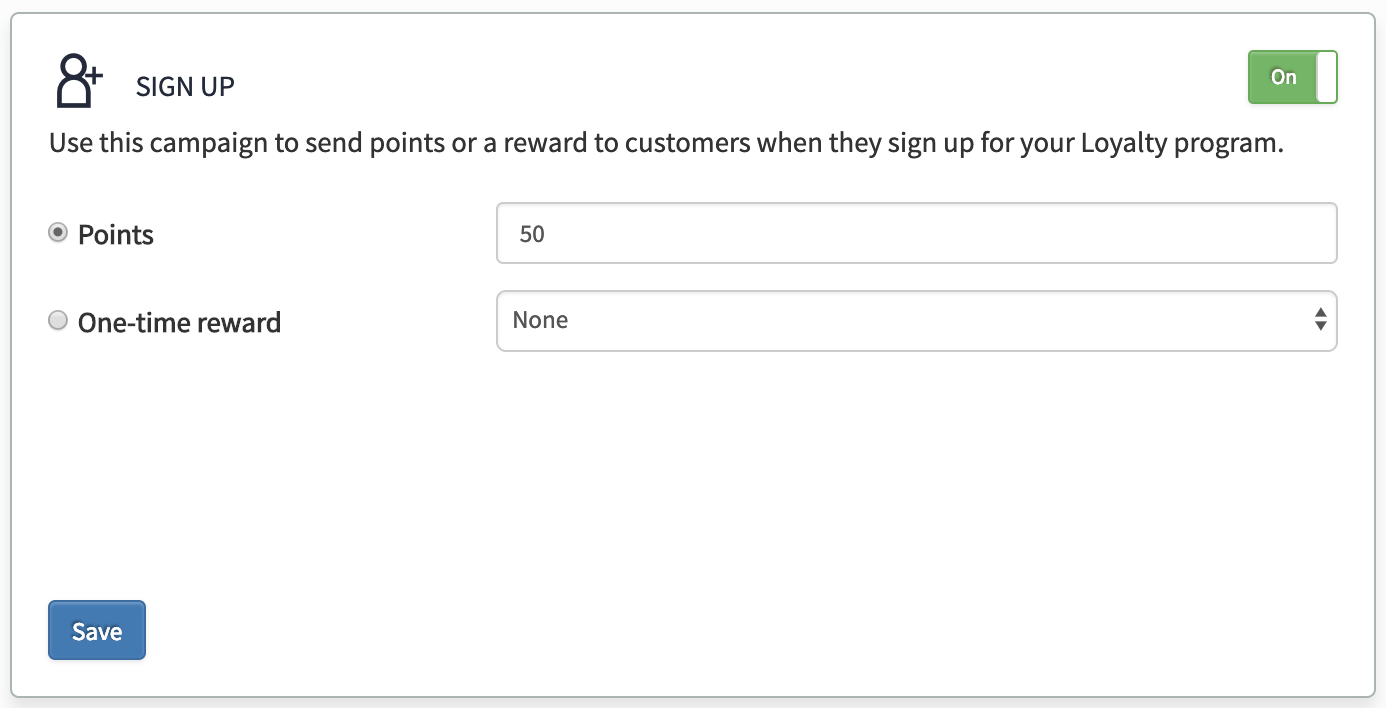 Sign Up Anniversary
When this campaign is enabled, you can offer customers a one-time reward on the anniversary of the date they signed up.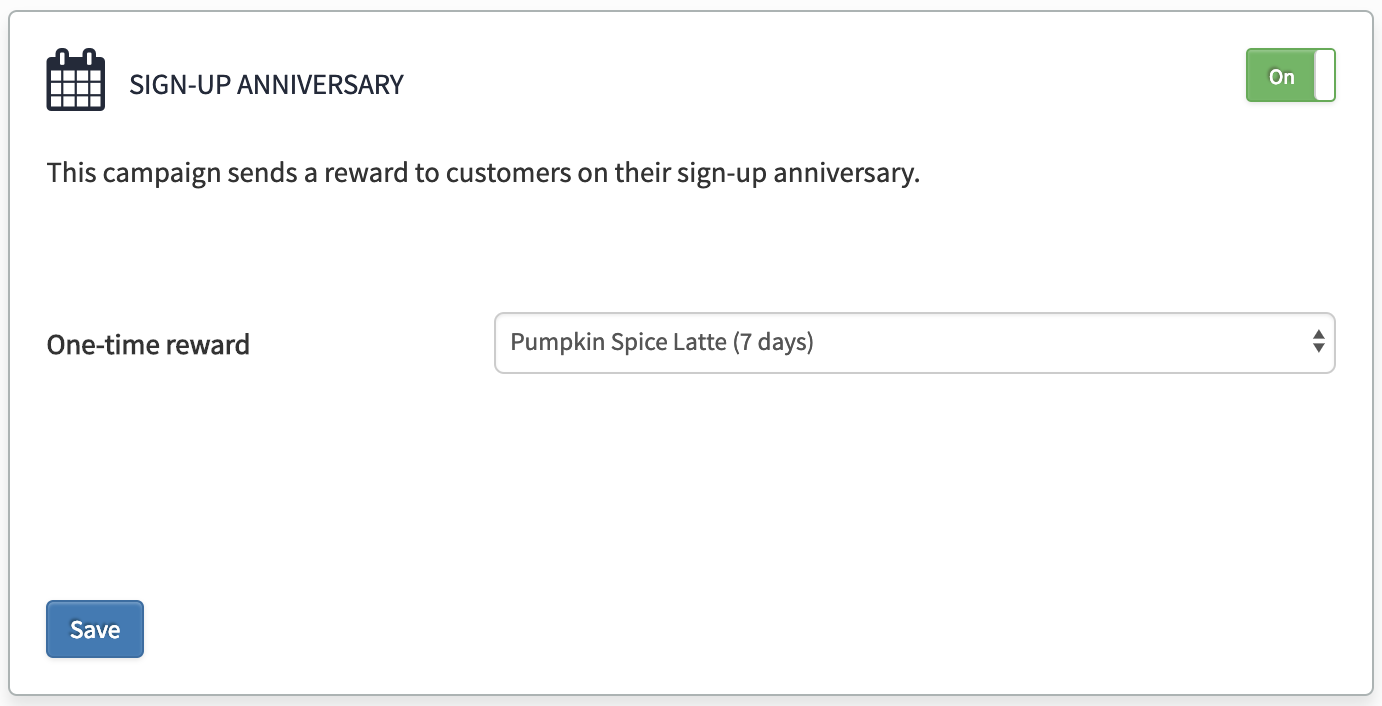 One-time rewards have an expiration date, so your customers will have a limited time to redeem their anniversary reward.
Birthday
When this campaign is enabled, customers will be awarded a one-time reward on their birthday.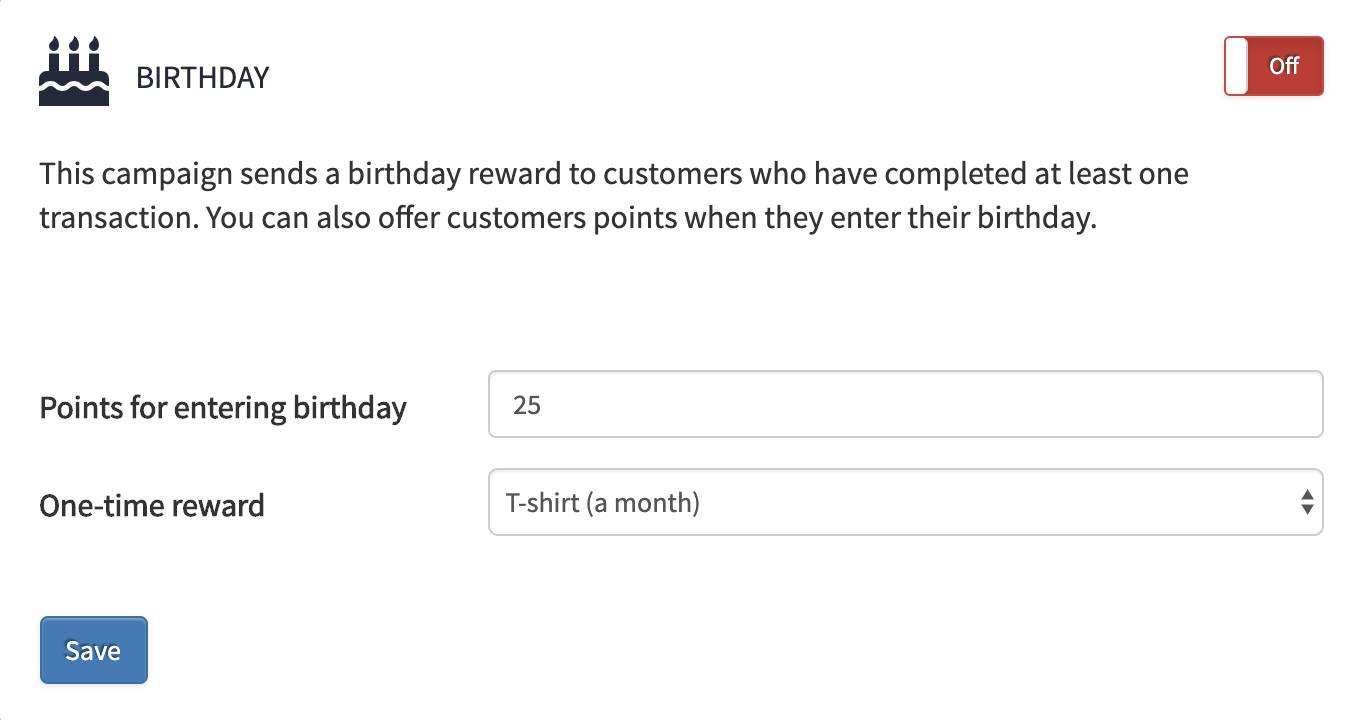 This campaign also allows you to award Loyalty points to a customer when they enter their birthday into their customer profile.
Note: Customers must have completed one transaction to be eligible for birthday rewards.
What's Next?
Once you have customized your Loyalty points program by enabling and configuring the desired campaigns, customize your Rewards.