Use the News section of Loyalty Manager to create posts that will appear in the news feed and the homepage of your branded Loyalty app. 
Note: The News section is only available in the Premium + app package.
Creating a news item
Click the + button beside Add news item.
Enter a Title and Description. 
Upload an image by clicking on the box next to Image or by dragging and dropping and image into the box.
To limit the news item to specific groups, enter them in the Groups text field.
For the Auto-Refresh setting, select whether you'd like the newsfeed in your app to refresh Never, Daily, Weekly or Monthly.
Click Add news item.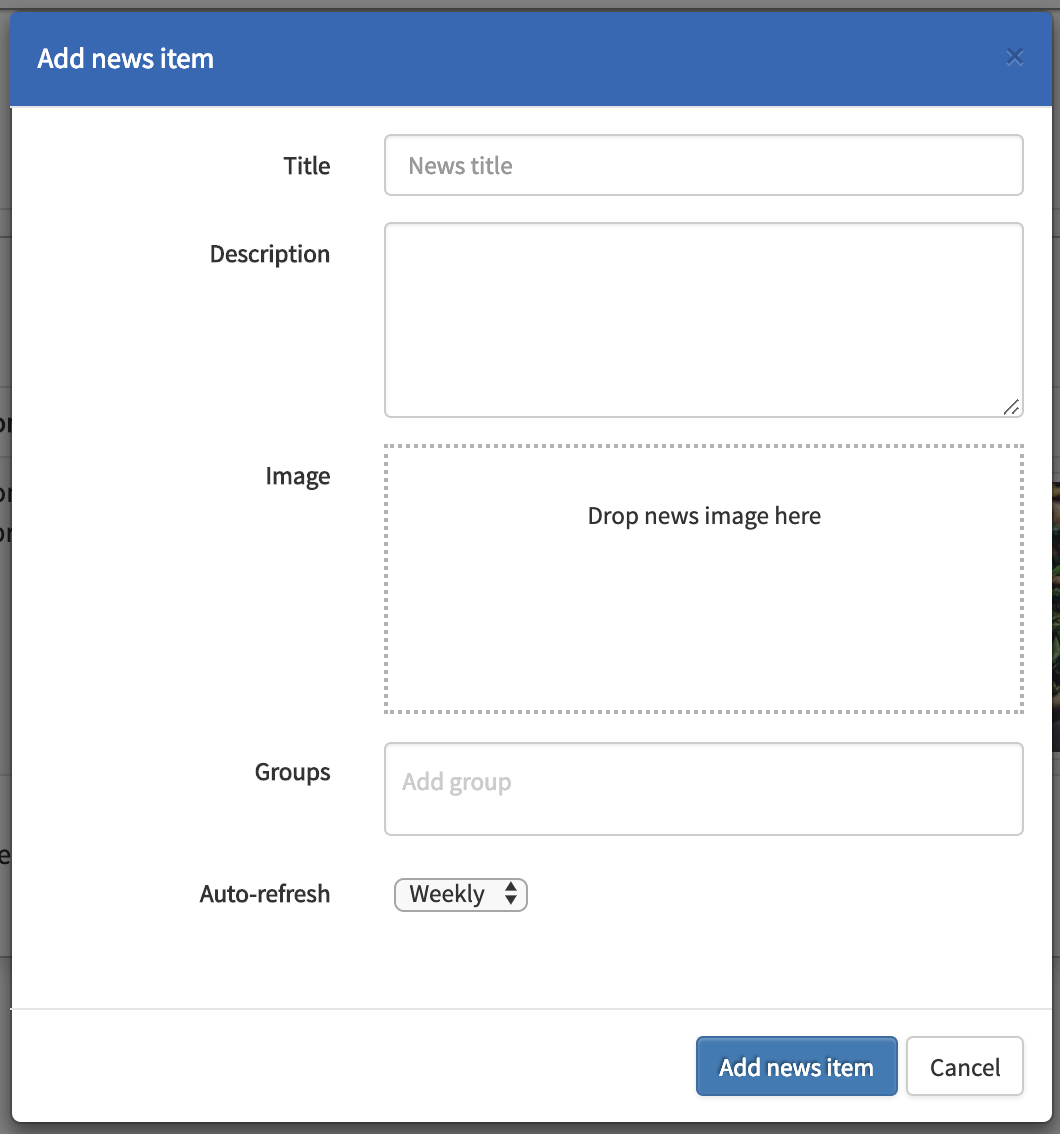 Note: To add a news item in multiple languages, a separate news item must be created for each language.
Editing a news item
To edit the name or description of a news item, double-click on the text.
To edit whether the news item is visible or not, click the On/Off toggle button.
To delete the news item, click the red X button.
To edit which groups can see the news item, click on the  groups button.