The extensive functionality of the Restaurant POS app is made simple with the main navigation bar. The navigation bar features five separate tabs that provide quick access to the most-used aspects of Restaurant POS.
Tables
Access the restaurant's floor plan(s) and an overview of tables and their status. Tap on a table to open its Order screen.
See About floor plans for more information on configuring floors.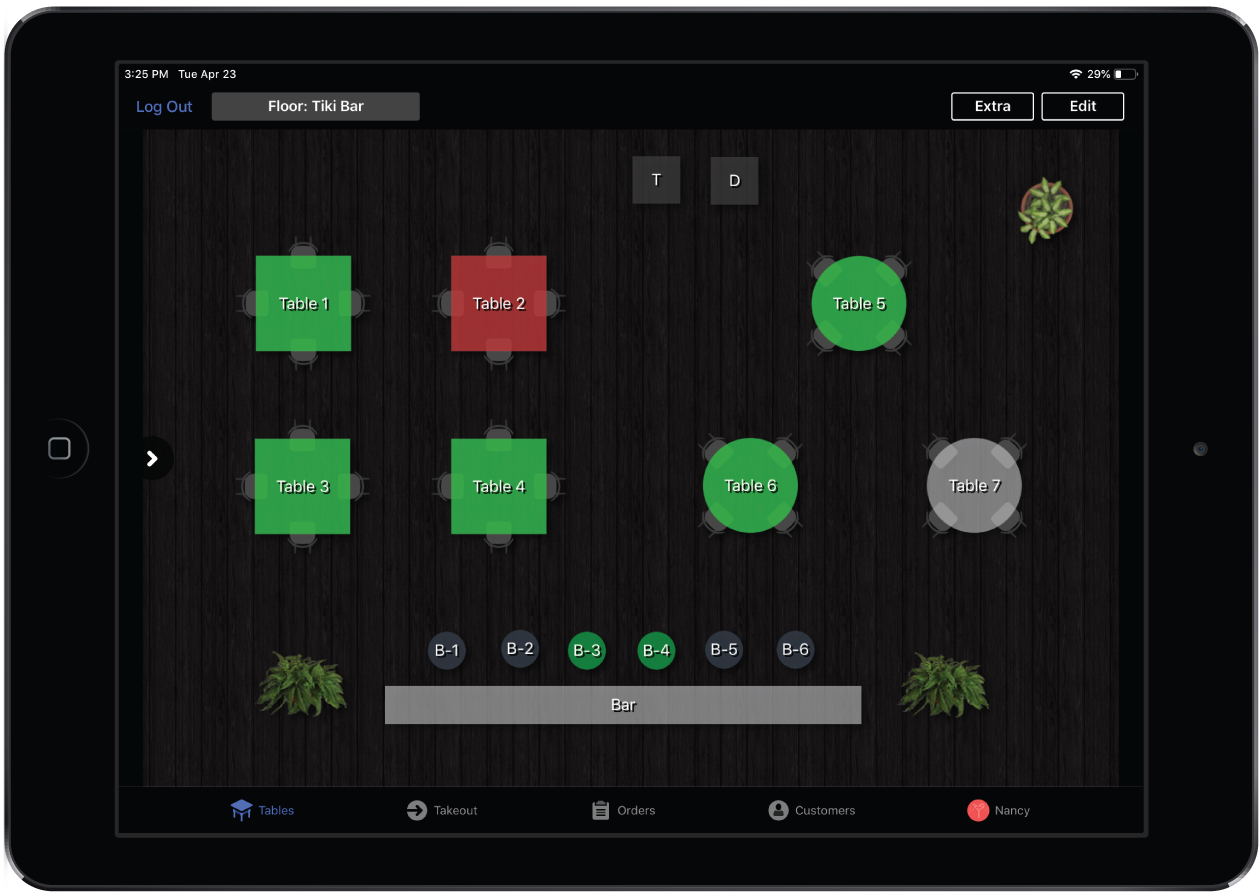 Takeout
Access the Takeout screen to punch in new takeout and delivery orders.
See About takeout and delivery for more information.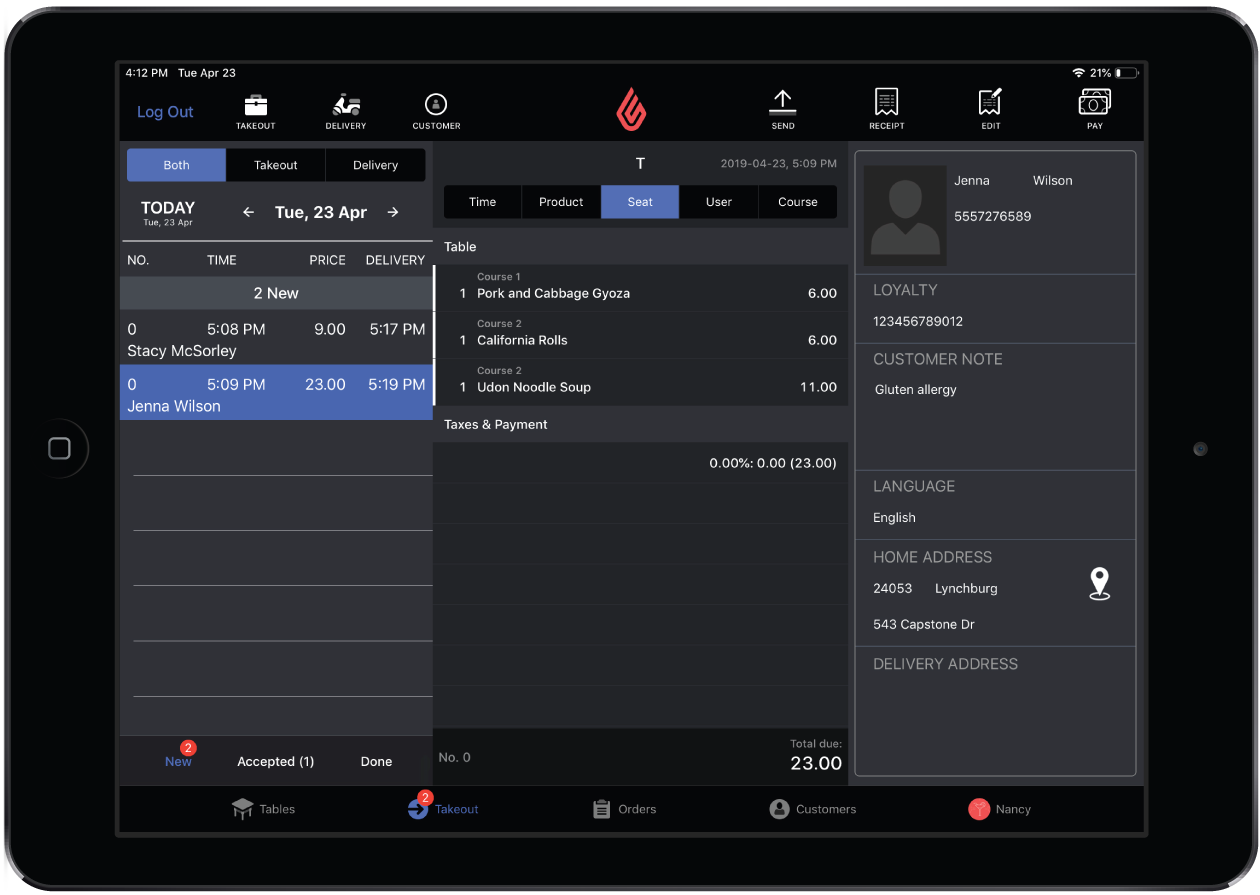 Orders List
Access the Orders List screen to get a full summary of all orders in one place. Search and filter the list based on specific order details such as customer name, receipt ID, table number or last four digits of a credit card number.
See About the Orders List for more information.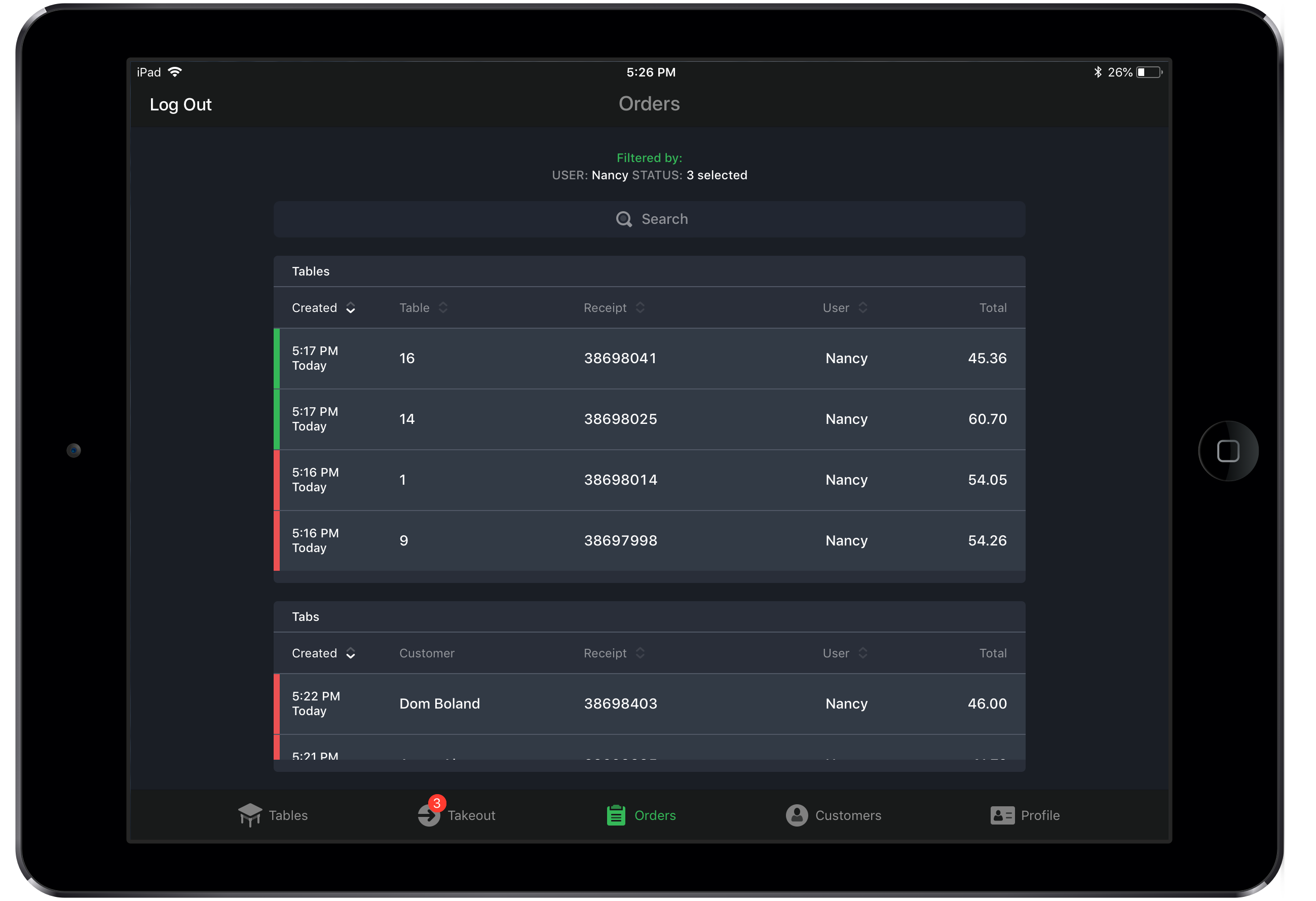 Customers
Access the Customers screen to quickly track customer history, add credit to accounts, charge orders to tabs, or assign customers to orders.
See About customers for more information.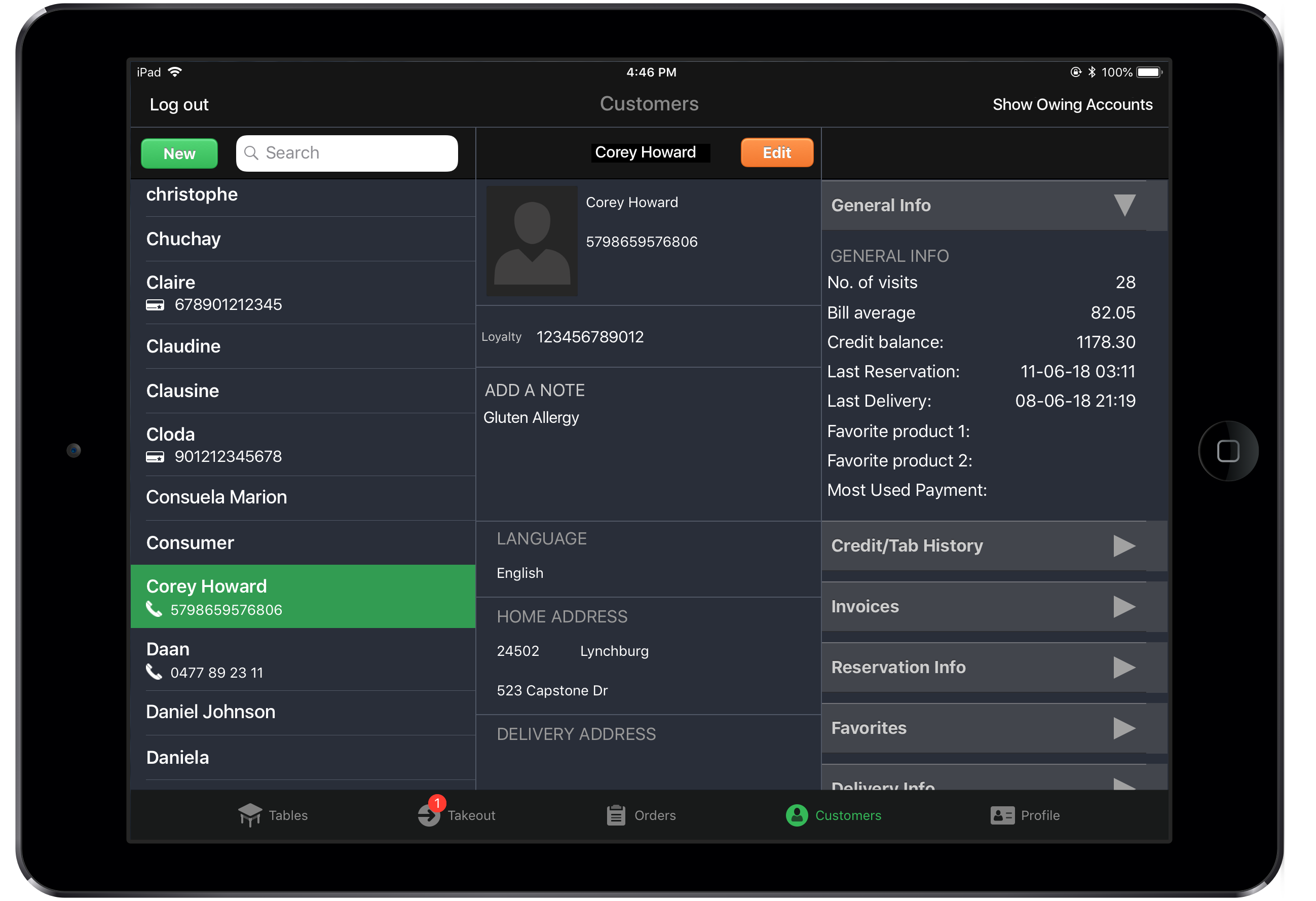 Profile
From the User Profile button on the bottom of the screen, access the Profile screen to see a summary of current stats; access cash drawer functions; view and print reports; and close out your shift and/or day.
See About Profile screen for more information.