A special workflow is required for voiding POS payments when using the iWL 220 Pay at Table for Moneris integration. This workflow requires you to perform certain steps manually on the payment terminal itself prior to voiding the payment in Restaurant POS. Please note that you need to void the full payment amount, including any tips. It's not possible to void a payment that was in a previously submitted batch.
NOTE: Voiding a payment is different than voiding a receipt. Typically, a payment is voided if there is a correction to be made whereas a receipt is voided in order to nullify the entire contents of an order. For more information of voiding a receipt, see Voiding a finalized receipt.
Void the payment in Restaurant POS
On the Payments screen in Restaurant POS, tap-and-drag the payment line towards the left. 
Tap Void Payment.
The Void Payment popup will open. Complete the steps below on the payment terminal. 
After voiding the payment on the terminal, tap Void in the popup in Restaurant POS.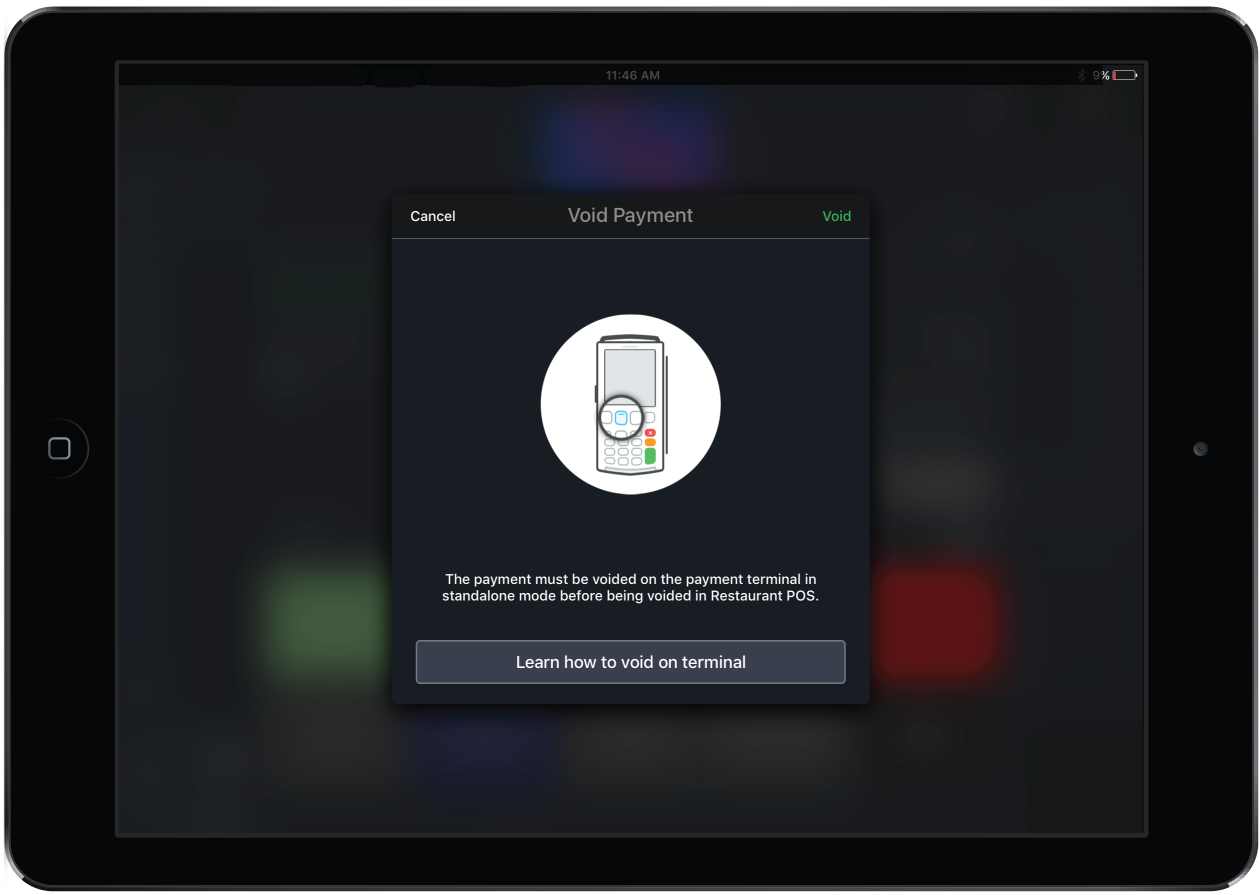 Putting the terminal in Standalone mode
NOTE: A terminal in Standalone mode won't communicate with Restaurant POS for any transactions. 
On the terminal, press the left-arrow key located at the top of the key pad. 
Select YES by pressing the key below it. 
Once in Standalone mode, you will see the Enter Amount screen in place of the Employee Login screen.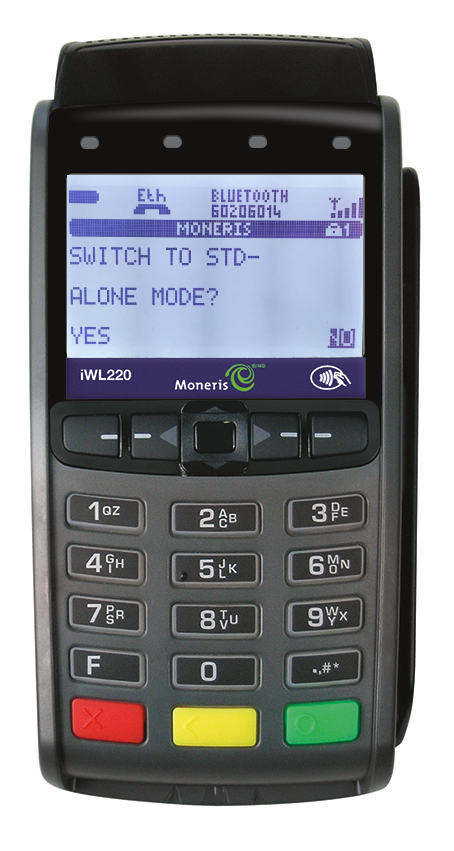 Voiding a transaction on the terminal
Press the pound # key on the payment terminal.
From the Main Menu, select TRANSACTIONS. 
Scroll down and select the VOID-PURCHASE.
Swipe your Admin Card.
Enter the full amount of the transaction, including any tips, then press the green OK key.
Swipe or insert the customer's card. 
Enter the authorization code found on the transaction receipt, then press the green OK key.
When prompted, remove the card.
Follow any further instructions, such as obtaining a signature. 
When done, you will be returned to Enter Amount screen.
Return the terminal Restaurant mode using the same process as above.