Create a user account for every employee that will access Restaurant POS. For accurate reporting and management, we recommend that you create a dedicated user account for each employee.
In Restaurant Manager, click Users > Users. 
Click Add User.
Choose the user settings and save your changes.
Username

: The name that appears for the user throughout Restaurant POS.

Password

: A unique user password for logging in to Restaurant POS.

Pin

: A unique four-digit numeric PIN code used for logging in to the app using the PIN Login method (see User login and time clock in Restaurant POS).
User Type

: Set the user as a

Manager

or

Employee. A Manager is able to log in to Lightspeed Restaurant from within Restaurant POS or from a web browser using a direct url; [servername].posios.com/management. An Employee with appropriate login rights (see Assigning user groups and Assigning user roles) can log in to from Restaurant POS only.
First and Last Name: The user's first and last name.
Email: The user's email address.
Visible: Enable this option to make the user visible in Restaurant POS.
Image: Click the Image and then select a default user image, or upload your own image by clicking Choose File, selecting your image, and then clicking Upload. The image that's assigned to a user appears in these locations: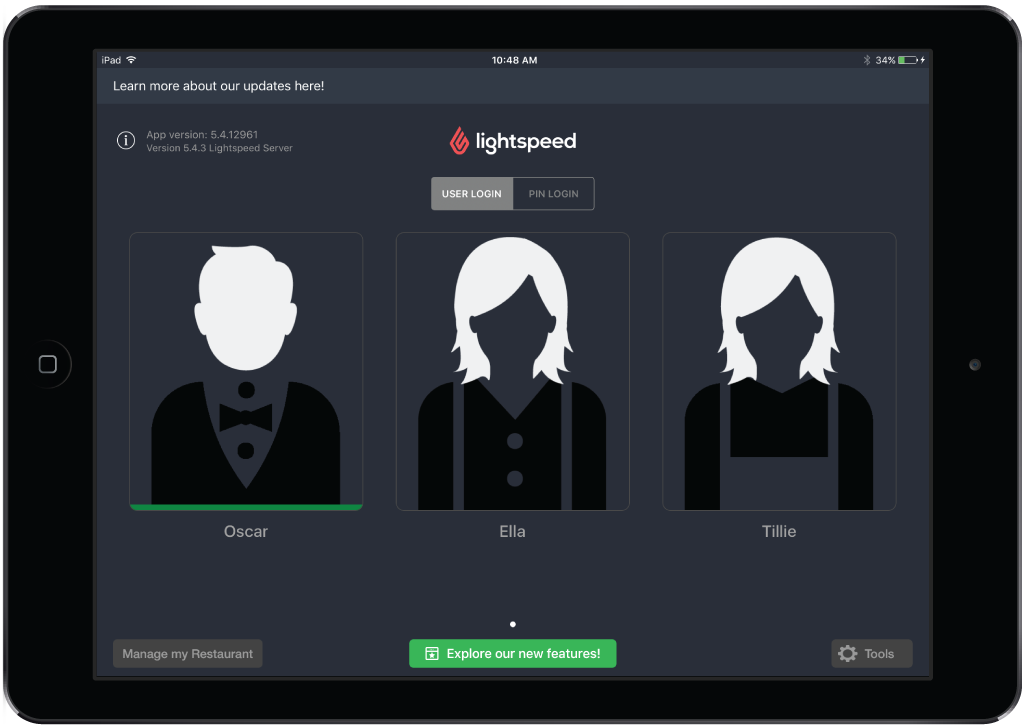 The user selection button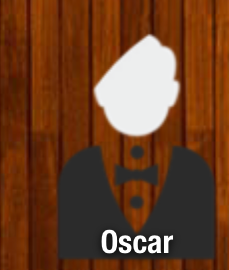 Supported image size and format
Width: 100px
Height: 135px
Type: PNG, JPG and GIF
Size:500KB maximum
Social sec#

: The user's social security number.

Important

: For Belgian users to conform to the Fiscal Data Module you must enter the user's 11-digit INSZ/BIS number in the

Social sec#

field. If a valid INSZ/BIS number is not entered, the user will not be ready for use.

Telephone

: The user's telephone number.

GSM

: The user's cellular telephone number.

Street

,

Steet Number

,

City

, and

Zip

: The user's home address.

Default Floor

: Sets the floor that's displayed in when the user logs in.

Default Table: If a default table is selected, Restaurant POS defaults to the table's Order screen when the user logs in, skipping the Floor screen.
Roles: This option appears after you save a new user. For information on setting the user privileges, see Assigning user groups and Assigning user roles.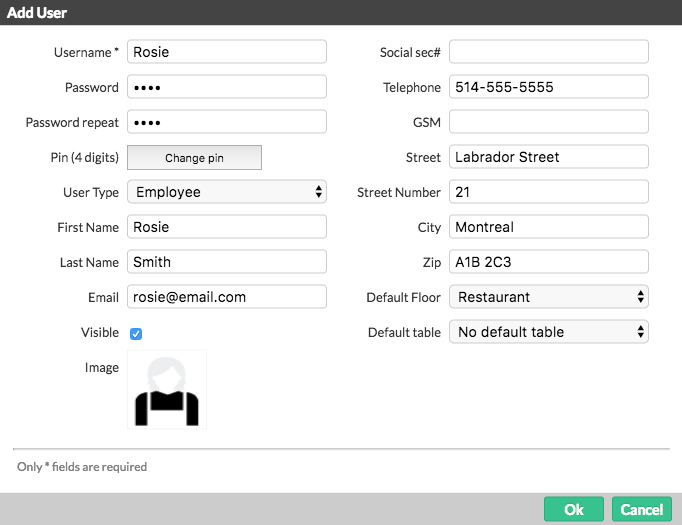 4. Set the user privileges (user roles). See Assigning user roles.