You can edit, delete or restore Lightspeed Restaurant users at any time in Restaurant Manager.
In Restaurant Manager, click Users in the main menu.
On the Users page, select the user you want to edit or delete.
To edit the user's information, make the desired changes then click Ok. 
To archive the user, click Delete.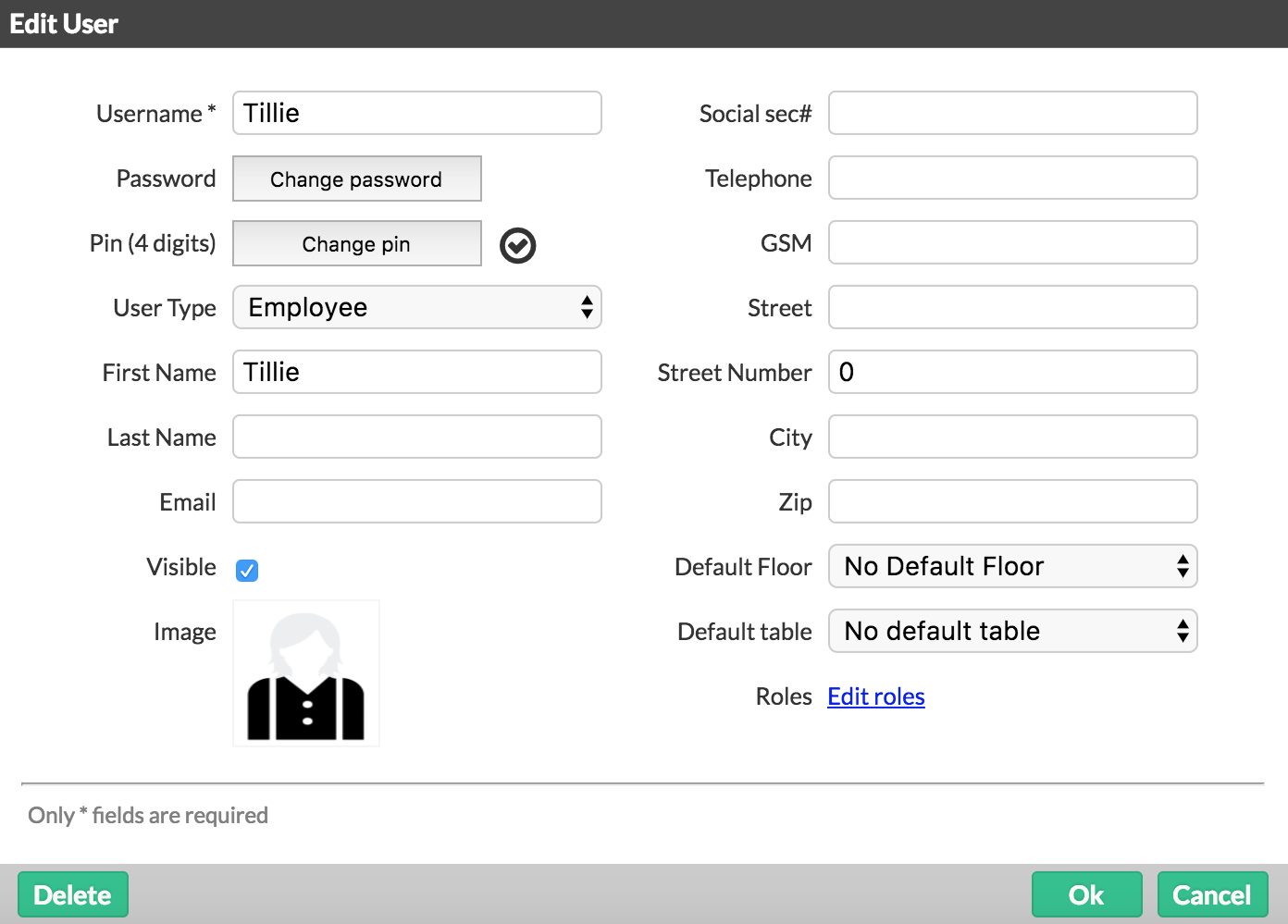 Restoring users
To restore a user:
Click the drop-down menu, then click Archived Users.
Click on the user you want to restore.
Click Restore.