You can edit, archive or restore Lightspeed Restaurant users at any time in Restaurant Manager.
If a user ever forgets their unique password and PIN (used to open a session on the Restaurant POS app), an admin user can adjust this by editing the user's information on Restaurant Manager.
Archiving a user will immediately clock them out and remove them from the Restaurant POS login screen. Archiving a user will also remove them from Labour Reports and User Reports. Other reports such as Receipt Reports and Day Reports will not be affected. If a user is restored, their Labour Report and User Report history will also be restored.
To edit a user profile
From Restaurant Manager, select Users from the main navigation menu.
On the Users page, select the user you wish to edit or delete.

To edit the user's information, make the desired changes on the Edit user pop-up window. When you're done, select Ok to save your changes.
To archive the user, select Archive on the bottom of the Edit user pop-up.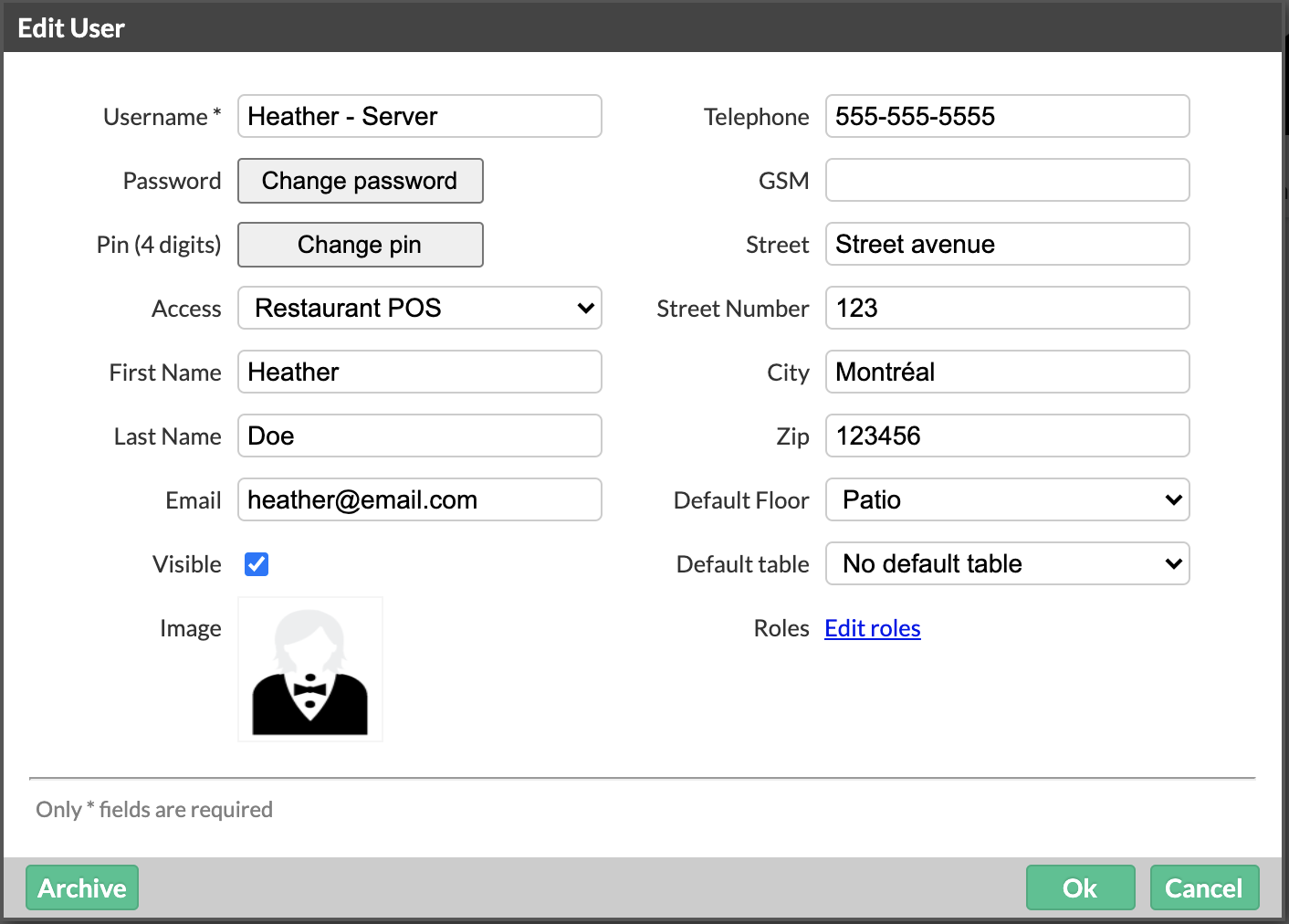 Restoring users
To restore a user:
From Users page of Restaurant Manager, select the drop-down menu.
From the drop-down menu, select Archived Users.
Select the archived user you wish to restore.
From the pop-up window, select Restore.
What's next?
For more information on user settings, see Creating users.
For more information on user permissions, see Assigning user groups.