Add a customer to your Lightspeed Restaurant account to:
Add credit to their account
Assign orders to their tab
Track a customer's visit and payment history, favourite products
Track a customer's reservation information
Assign them to tables and orders
NOTE: Customers can be created in both Restaurant Manager and Restaurant POS.
Creating a new customer
In Restaurant Manager, click Users > Users.
Select the Customers tab.
Click New Customer.
Complete the Add Customer field.
Click Save.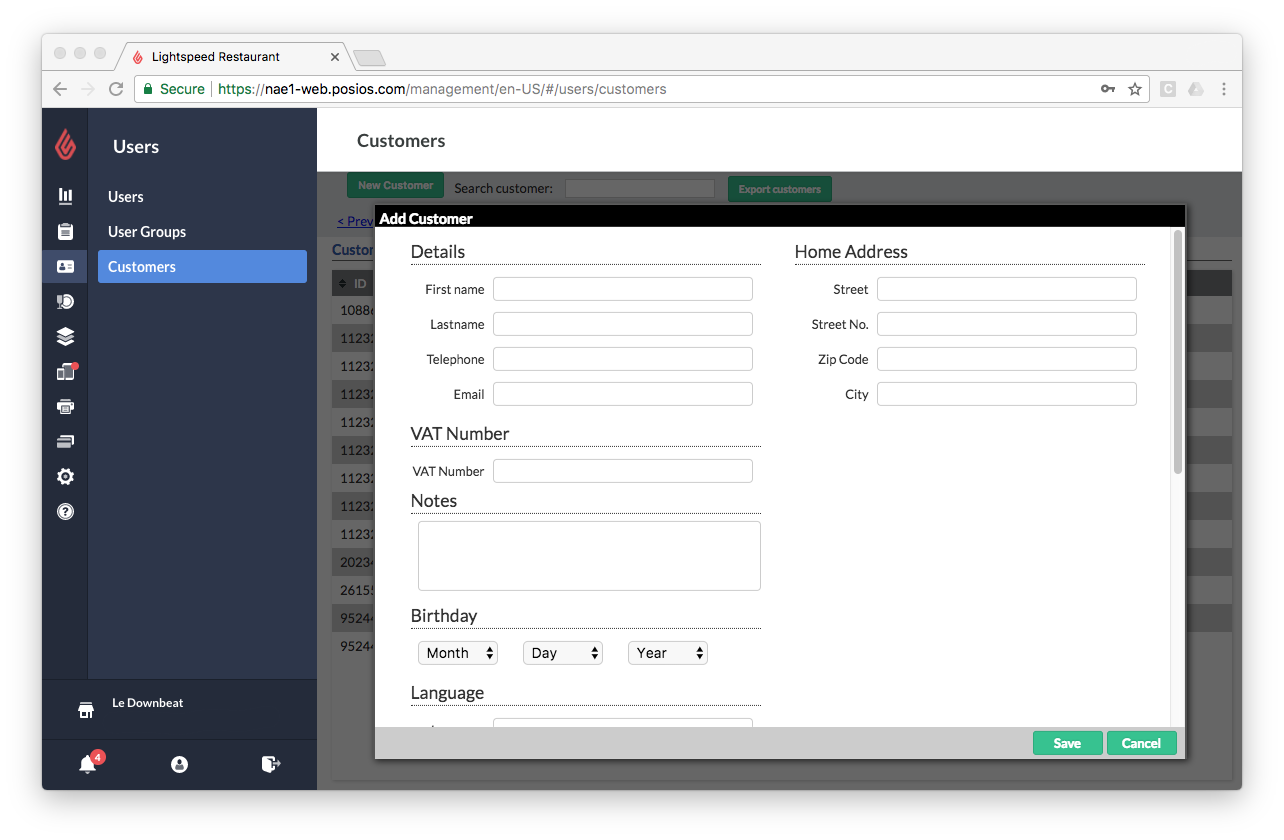 NOTE: To add sub-products, you must save the new customer and then open the Edit Customer field. See Editing and deleting customers in Restaurant Manager.