Closing Reports (X/Z) are summaries of POS activity including revenue, payment types, receipts and tips. Previewing a Closing Report (X) allows you to view the totals, while printing a Closing Report (Z) will reset them.
For information on running Closing Reports, see Creating Closing Reports X/Z.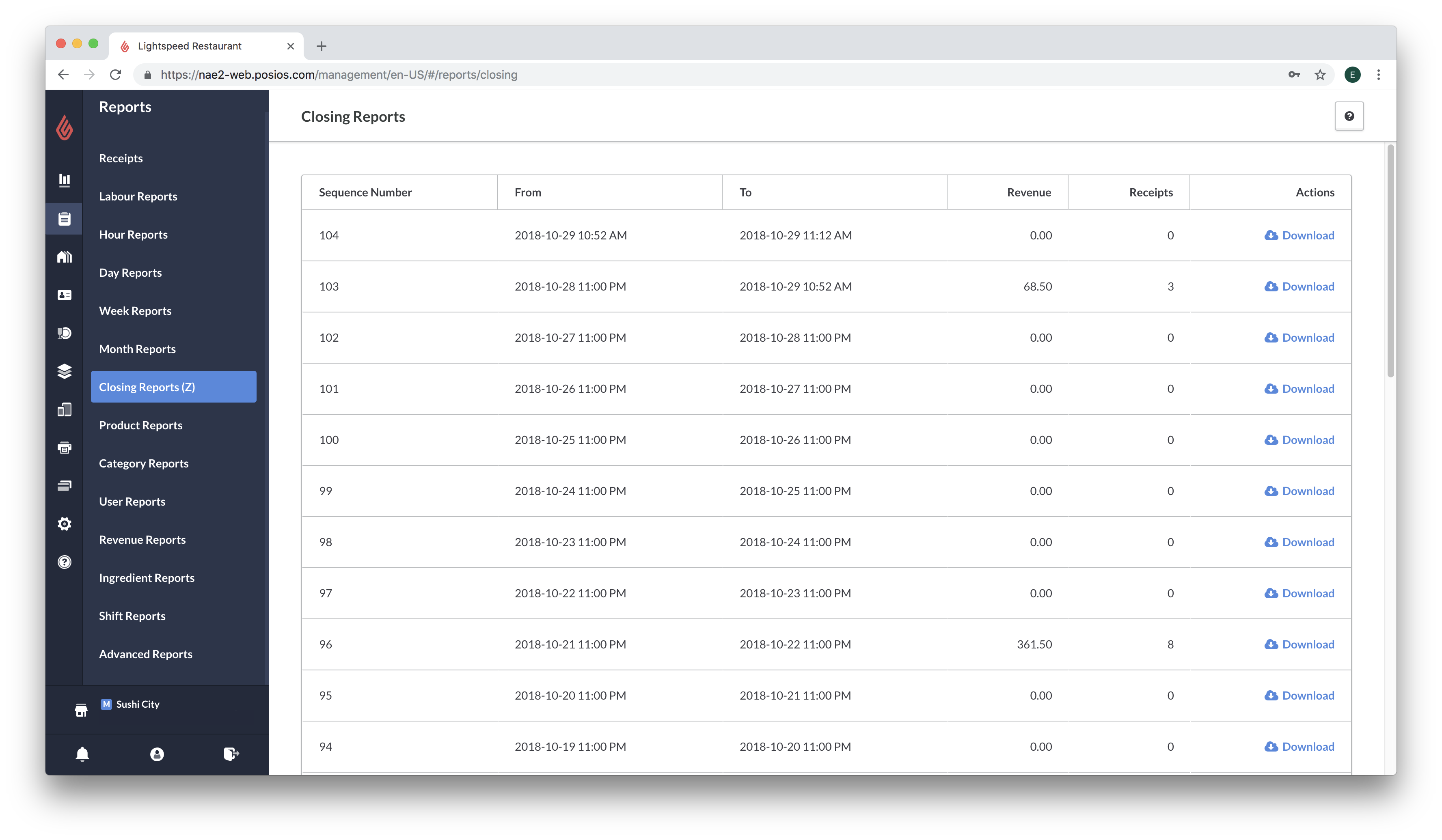 Viewing archived Closing Reports
In Restaurant Manager, click Reports > Closing Reports (Z).
Click Download to save the report to your computer.
To view older reports, use the arrow buttons at the bottom of the page . Click the double arrows to navigate to the next page. Use the single arrow to skip to the oldest reports.