When a new online order is sent to Restaurant POS, it will appear in the New column on the Takeout screen. The order must still be sent to the kitchen unless you have enabled Auto-accept online orders (see Optional settings for more information).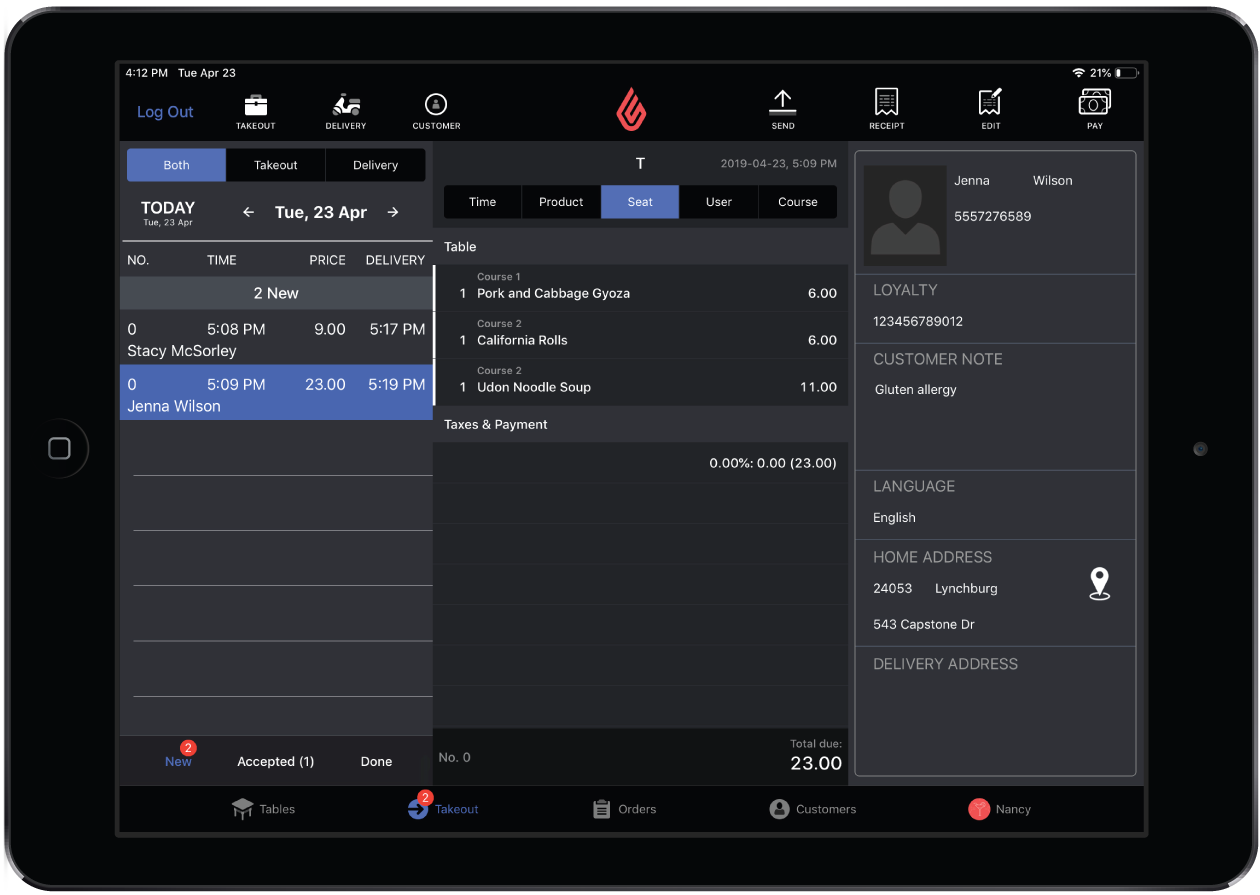 To accept an online order:
From the Takeout screen, tap the order in the New column.
Tap the Send button. The order will move from New to Accepted and will be sent to the kitchen printer or kitchen display system.