There are several optional settings related to Lightspeed Delivery you may want to enable depending on the environment of your establishment.
Enabling online order alert sounds
To enable alert sounds for online orders:
In Restaurant Manager, go to Devices.
Select the device profile you want to use for online orders.
Scroll down to General Settings.
Under Alert sound for new Takeout/Delivery orders, click the drop-down menu and select either:

Play an alert sound every time a new order is created
Repeat alert sound until all new orders have been accepted

Next, ensure that your iPad volume is turned up. On your device, go to Settings > Sounds.
Increase the Ringer and Alerts volume to the maximum.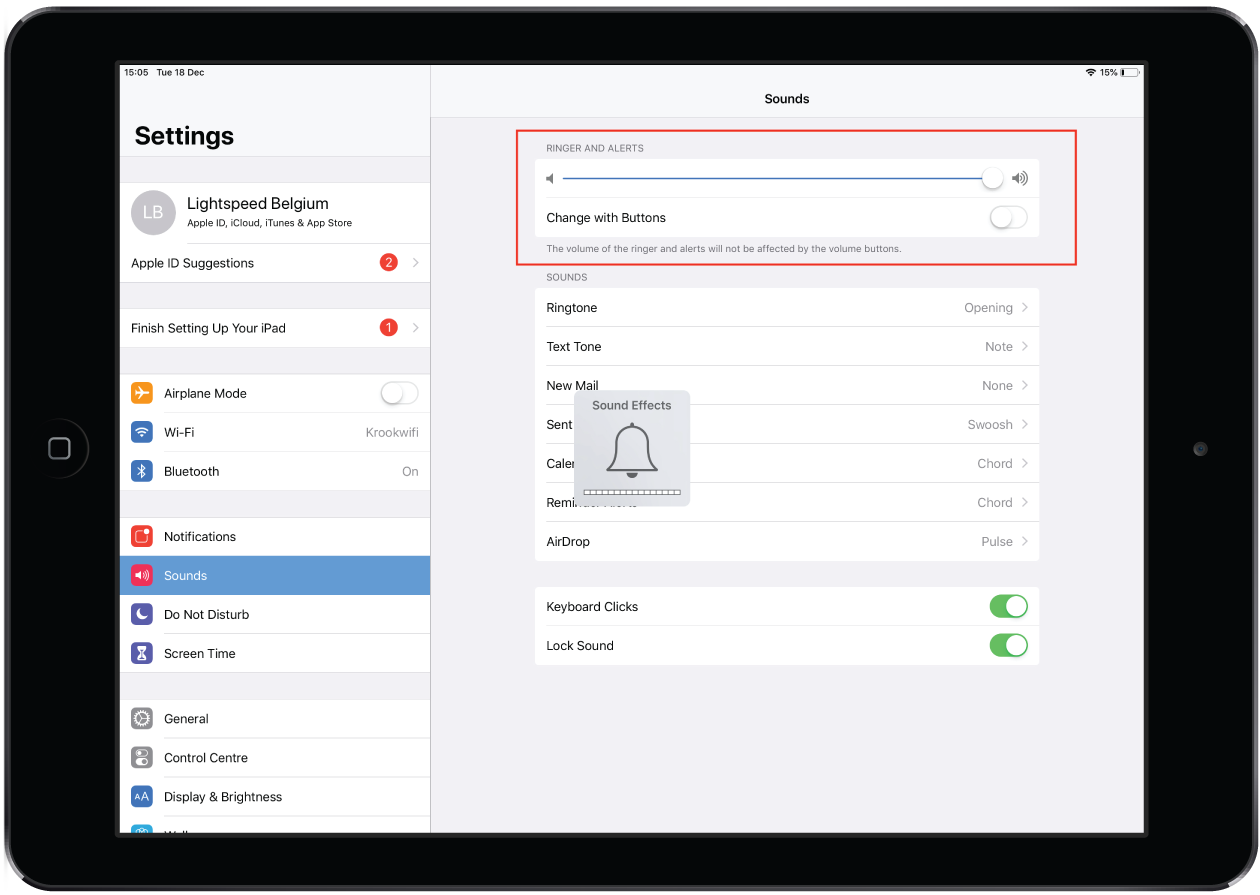 Enabling auto-accept online orders
If you would like online orders to be automatically sent to the kitchen without having to manually accept them, enable Auto-accept online orders in Restaurant App Settings.
In Restaurant Manager, click Devices.
Select the desired device profile. 
Scroll down to General Settings. 
Enable Auto-accept online orders.
Showing customer information on tickets
To make the delivery channel name appear on tickets printed to the kitchen:
In Restaurant Manager, click Printing.
Click Printer Templates.
Select the templated used for kitchen tickets.
Click the checkbox next to Show customer.