There are some optional settings related to Lightspeed Delivery you may want to enable depending on the environment of your establishment.
Enabling online order alert sounds
To enable alert sounds for online orders:
In Restaurant Manager, go to Devices.
Select the device profile you want to use for online orders.
Scroll down to General Settings.
Under Alert sound for new Takeout/Delivery orders, click the drop-down menu and select either:

Play an alert sound every time a new order is created
Repeat alert sound until all new orders have been accepted

Next, ensure that your iPad volume is turned up. On your device, go to Settings > Sounds.
Increase the Ringer and Alerts volume to the maximum.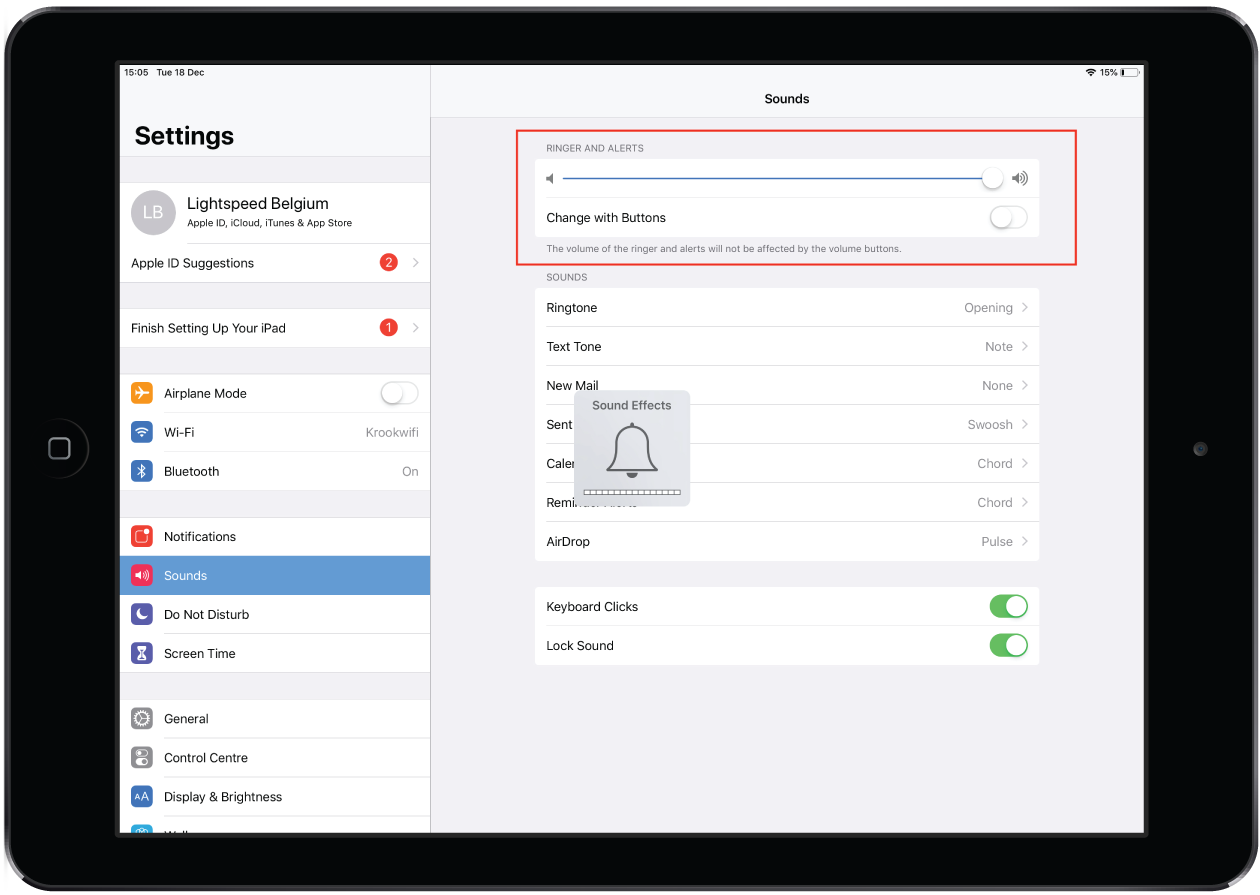 Tracking online order revenue via tables
Once you have created dedicated tables for each delivery channel, you can enable a setting to track revenue generated from each delivery channel. Once the setting is enabled, a breakdown of revenue generated by each table will appear in your Day Report.
In Restaurant Manager, go to Settings > Report Settings.
In the Day Reports section, enable the Append floor report to day reports setting.