The App Settings include options relating to functionality in Restaurant POS.
To access App Settings
In Restaurant Manager, click Settings in the lefthand menu.
Select App Settings. 

Specify the settings and click

Save

.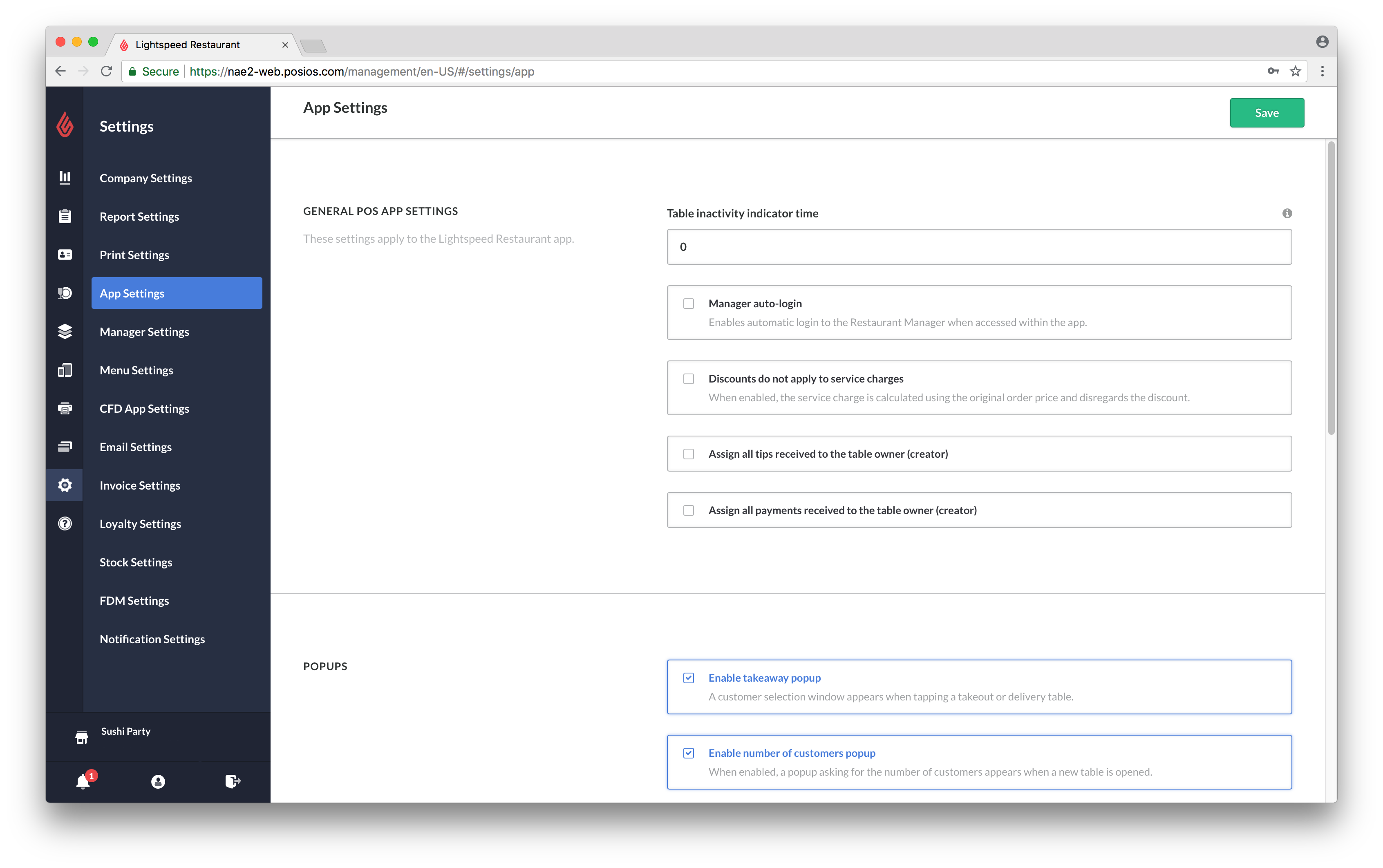 Available settings
GENERAL APP SETTINGS

Adjust general Restaurant POS settings.

Table inactivity indicator time: When a table is inactive for this amount of a time, a timer icon appears on Tables screen indicating the table needs attention.
Manager auto-login: Enables automatic login to the Restaurant Manager when accessed within Restaurant POS.
Discounts do not apply to service charges: Causes the service charge to be calculated using the original order price and disregard any discounts.
Assign all tips received to the table owner (creator)
Assign all payments received to the table owner (creator)

POPUPS

Enable takeaway popup: A customer and pick-up time selection window appears when tapping a takeout or delivery table.
Enable number of customers popup: When enabled, a popup asking for the number of customers appears when a new table is opened.
Disable number of customers popup for bar tables
disable number of customers popup for tab tables

AMOUNT ROUNDING

Define how many decimal places appear for subtotal prices on receipts.

Subtotal price precision
Receipt total price precision

KEYBOARD SETTINGS
Adjust the app keyboard layout for selecting PLUs.